1948 WFL 'Supreme Concert' 14x6.5" Mahogany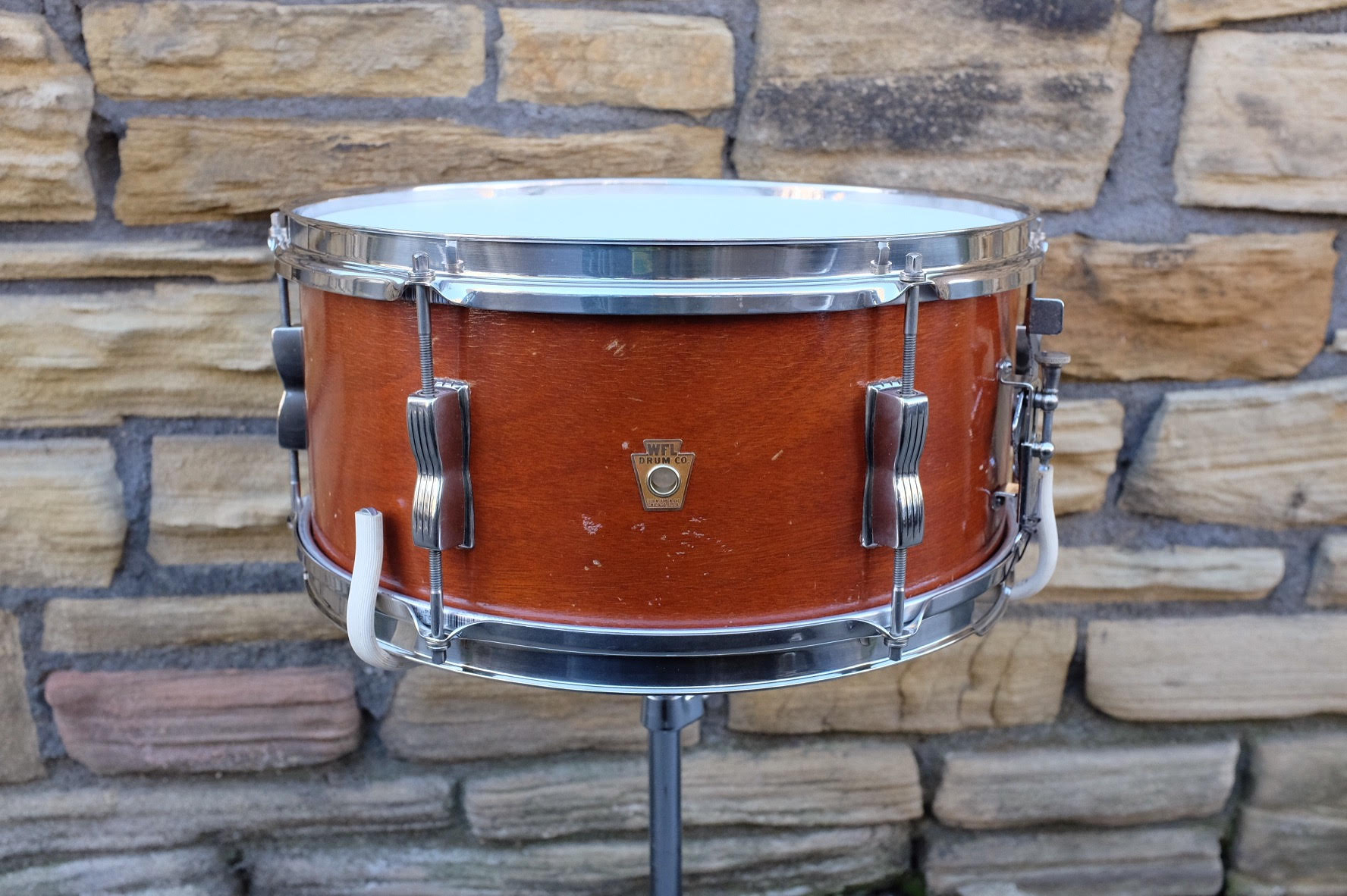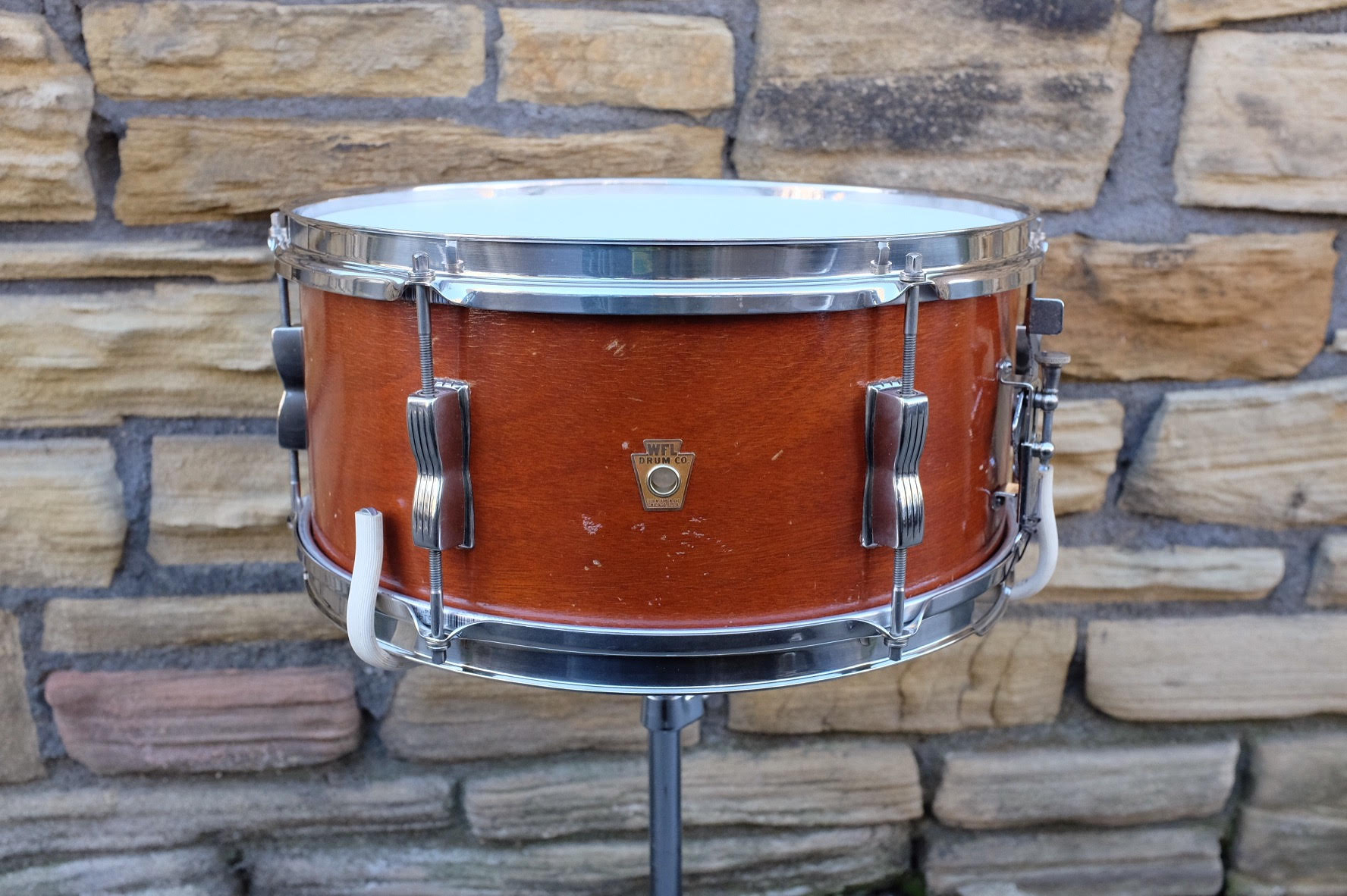 sold out
1948 WFL 'Supreme Concert' 14x6.5" Mahogany
1948 WFL 'Supreme Concert' 14x6.5" Mahogany lacquer
3-ply mahogany shell. 6 lugs. Original nickel hardware all round. No extra holes.
Slight aging on the throw and scuffs on the shell but has cleaned up nice for an old pup.
As photographed in the 1948/49 catalogs.
Stripped, cleaned up, and fitted with brand new Evans heads and Puresound wires.
This drum is fat! With only having 6 lugs these drums can be honky, but crisp. With a thick top head (I used Evans HD Dry), it really controls the shells' resonance.
---
INTERNATIONAL BUYERS, PLEASE GET IN TOUCH FOR ACCURATE SHIPPING COST.