Late 70's Beverley 'Cosmic 21' 14x5.5"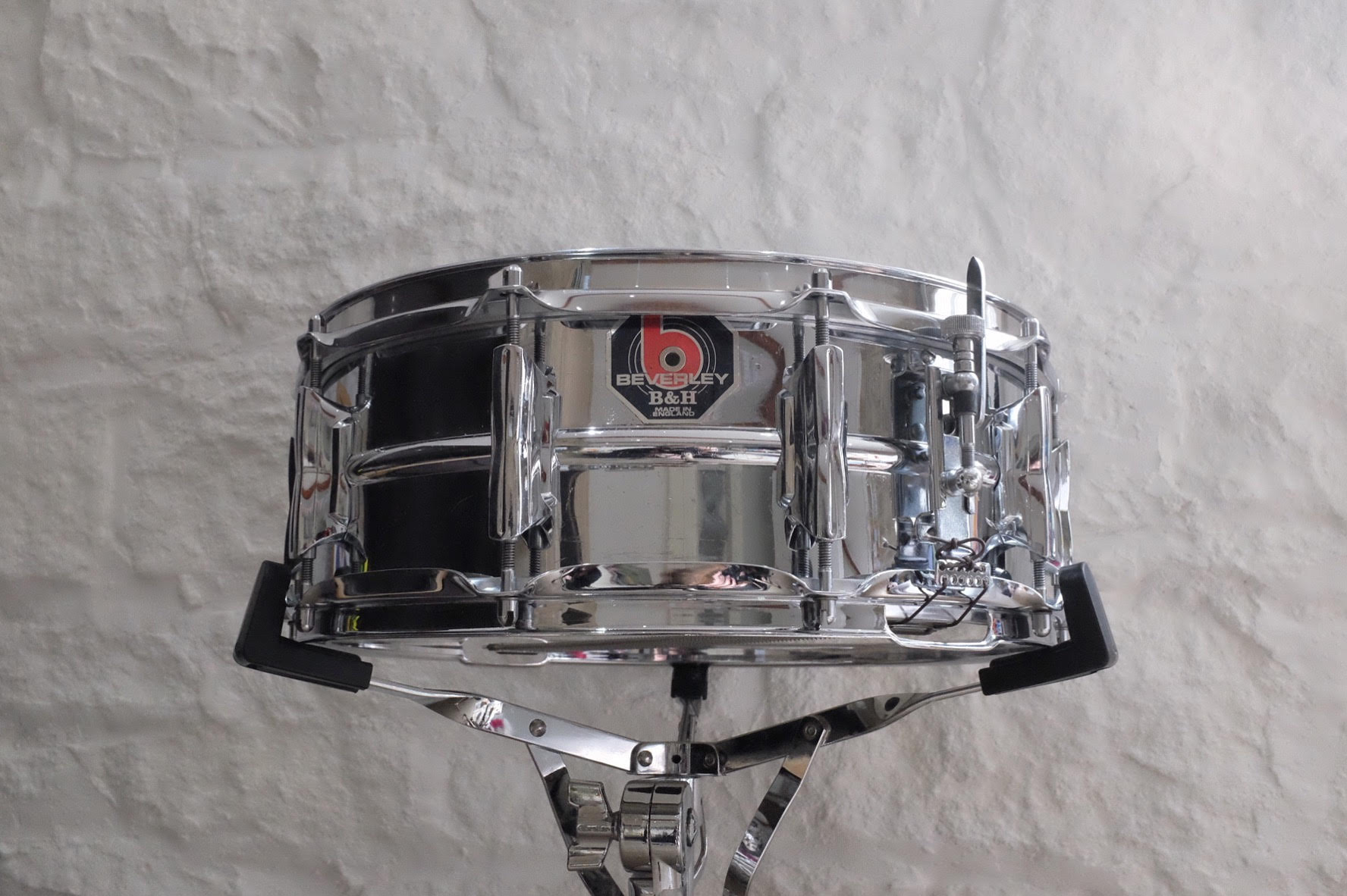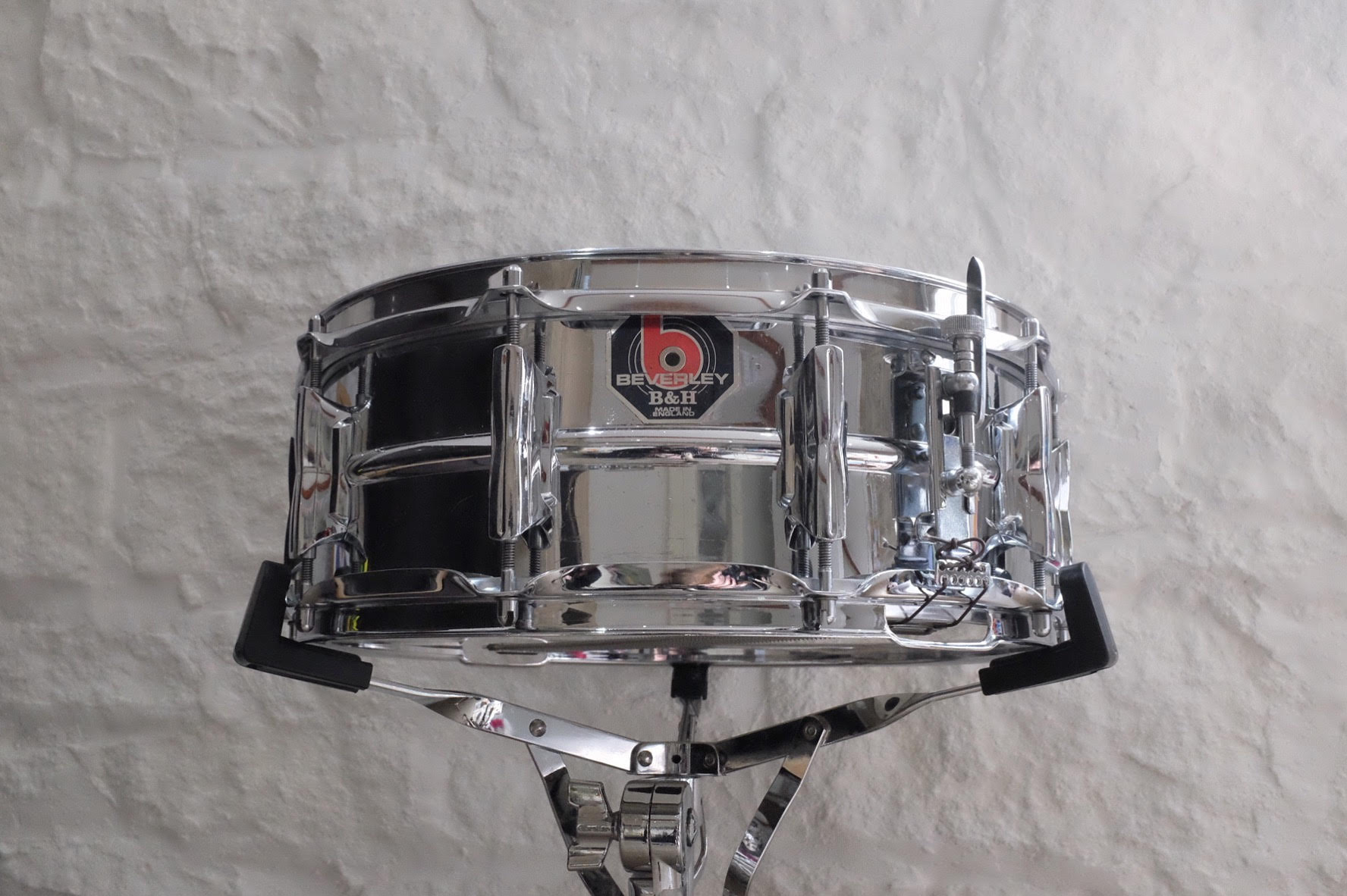 sold out
Late 70's Beverley 'Cosmic 21' 14x5.5"
Late 70's Beverley 'Cosmic 21' 14x5.5"
All original hardware, including smooth strainer, butt, internal damper and slotted tension rods.
10-lug, chrome over aluminium beaded shell.
Around the early 60's Ludwig switched their brass shells to 'Ludalloy' (essentially aluminium & a secret alloy) to save on costs and everyone rightfully went mad for them. The Ludwig 400 Supraphonic was the drum to have for rock to jazz. British company Beverley wanted a piece of the action and created the poor man's Supraphonic, titled after it's original cost of £21.
This drum is a later 70's example - exactly same shell and spec, just different badge, which I'd argue is better because the original badge was plastic and they're all broken off now!
Whilst many wold argue the Beverley 21 sounds exactly like a Supraphonic, I'd disagree and describe this as a half way point between an Acrolite and a 400. It has the dryness of an Acrolite, but with the crispness of the 10 lug chromed 400.
For the money, this is a perfect gigging and recording snare.
This drum has scratches on the shell, but only ever so slight pitting which is to be expected, as chrome plating does not adhere well to aluminium. This being said, the pitting isn't as bad as most, and the edges are all well clear of any pitting/flaking.
Snare has been stripped, cleaned and polished in my workshop, and comes with brand new Code heads and Bad Cat wires.
Worldwide shipping is available at checkout.