Forest King 125 Drumheads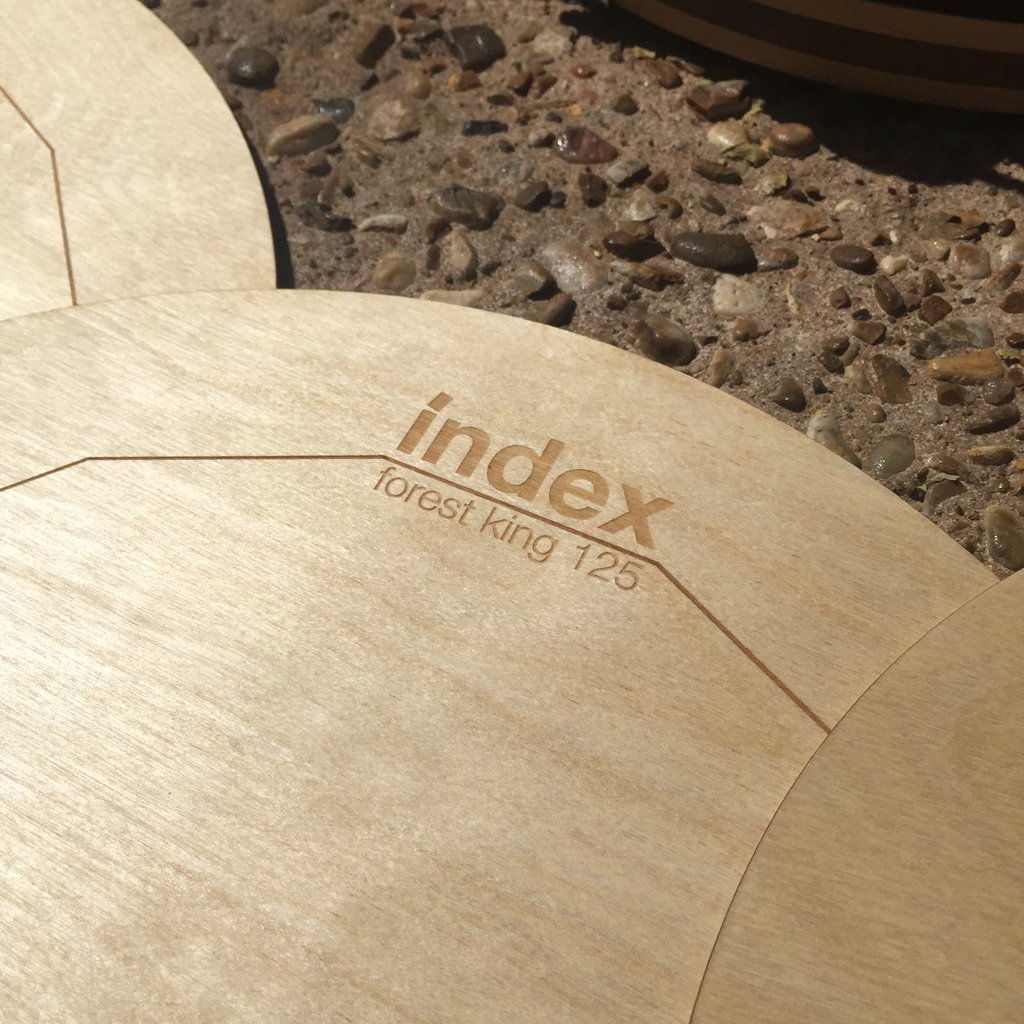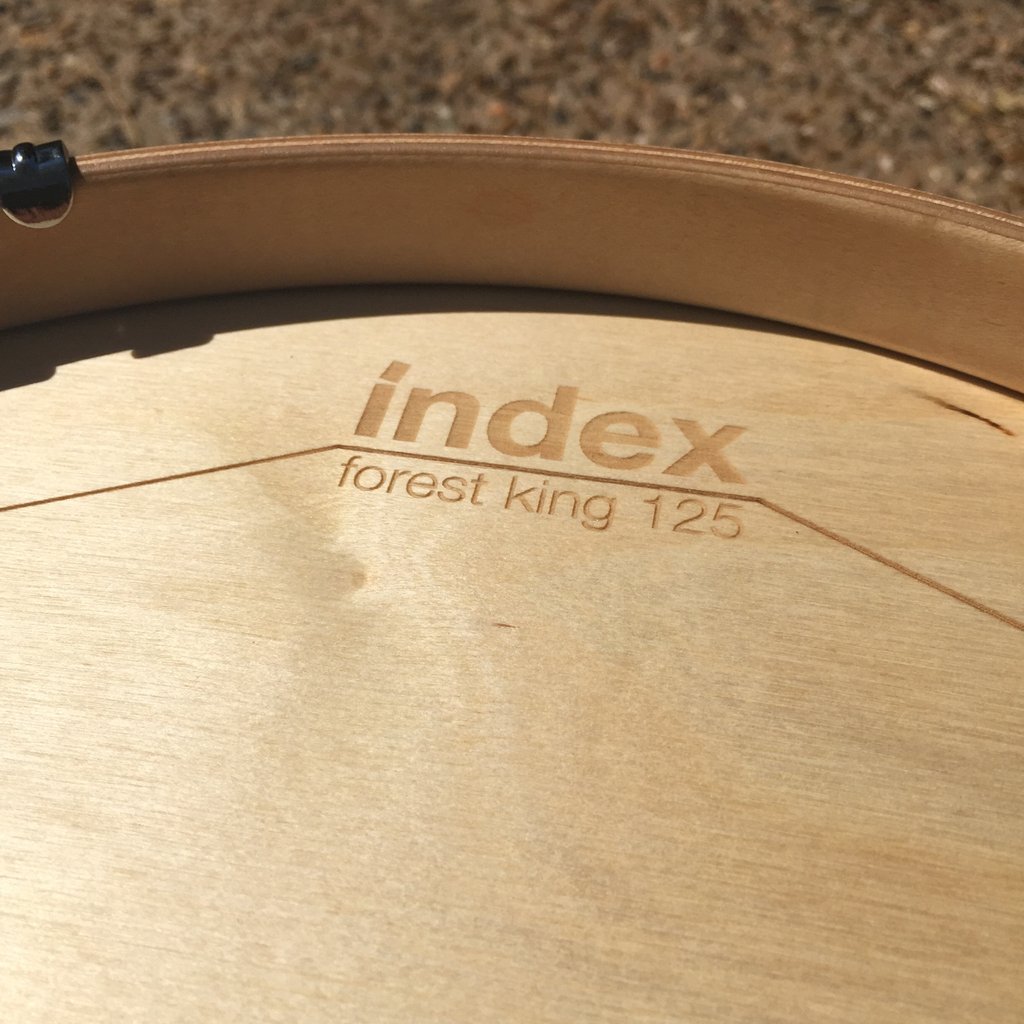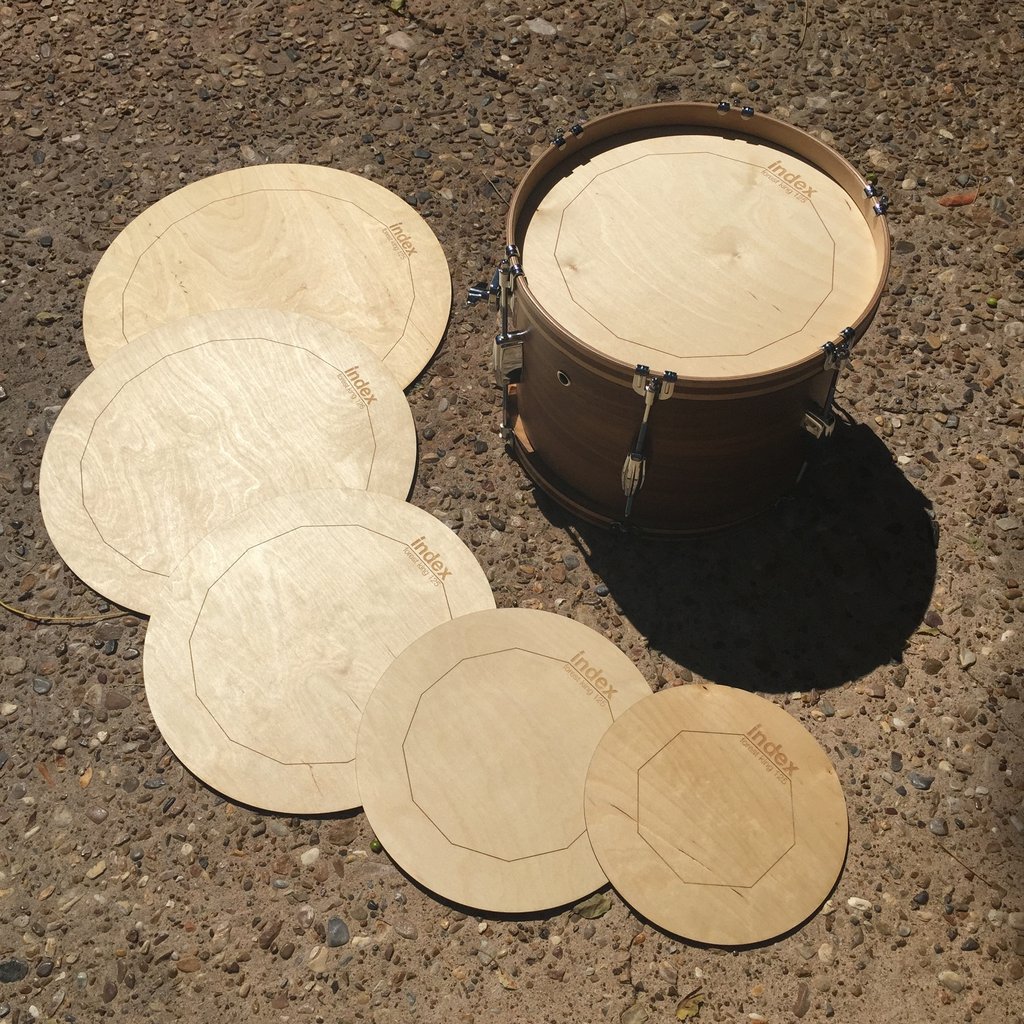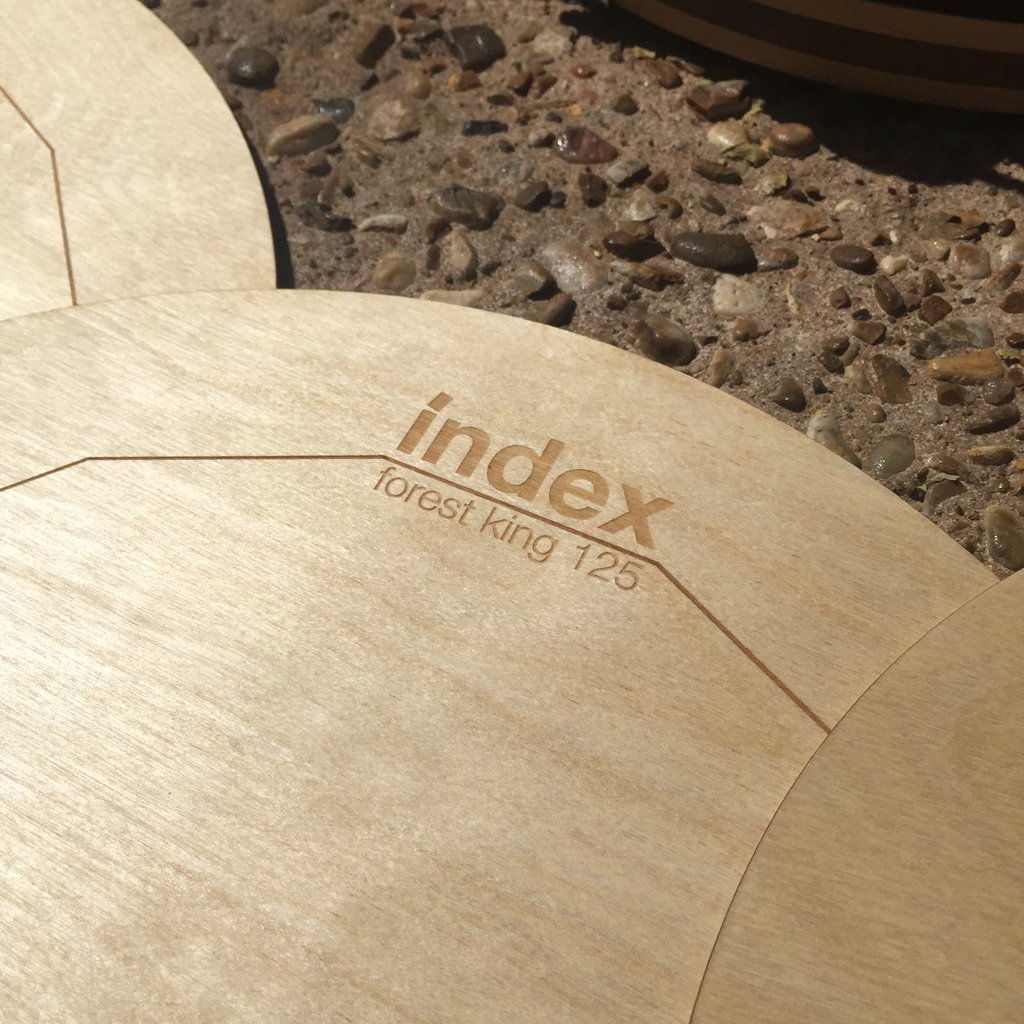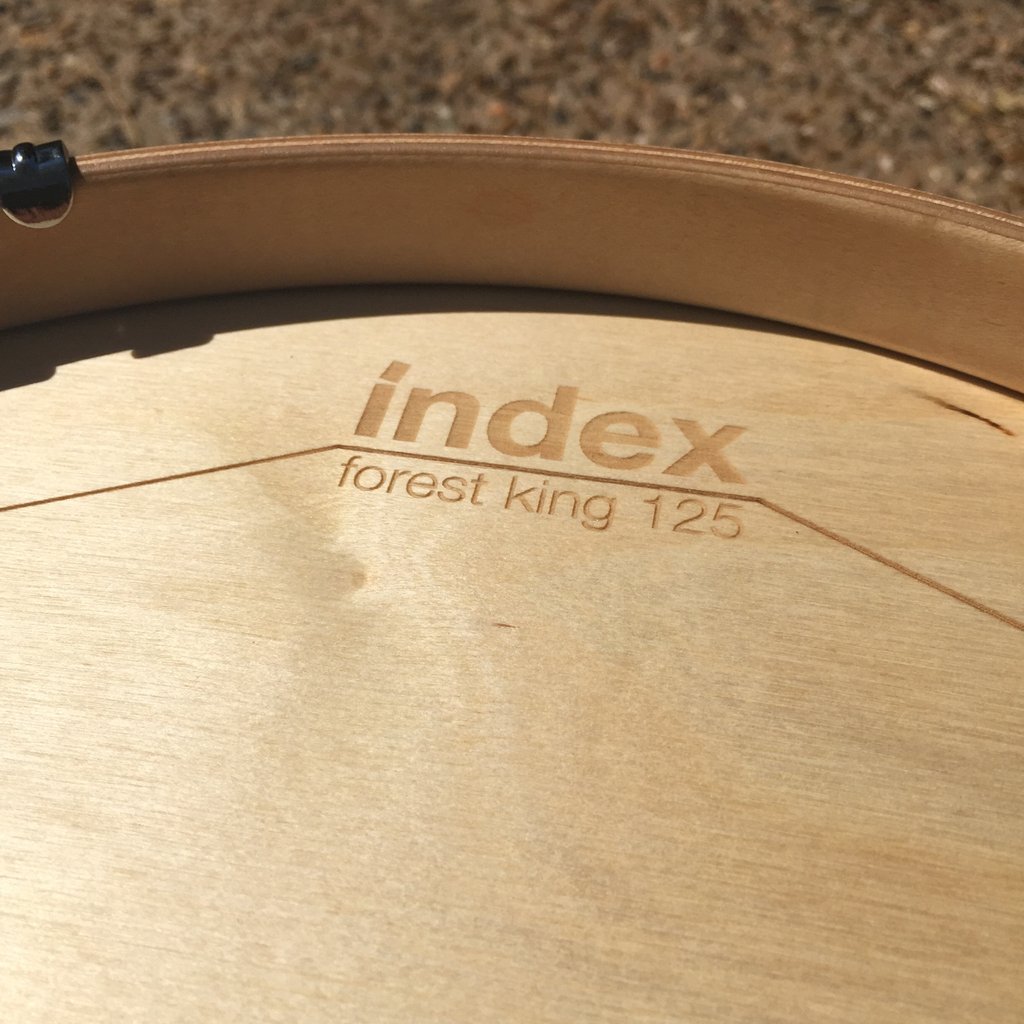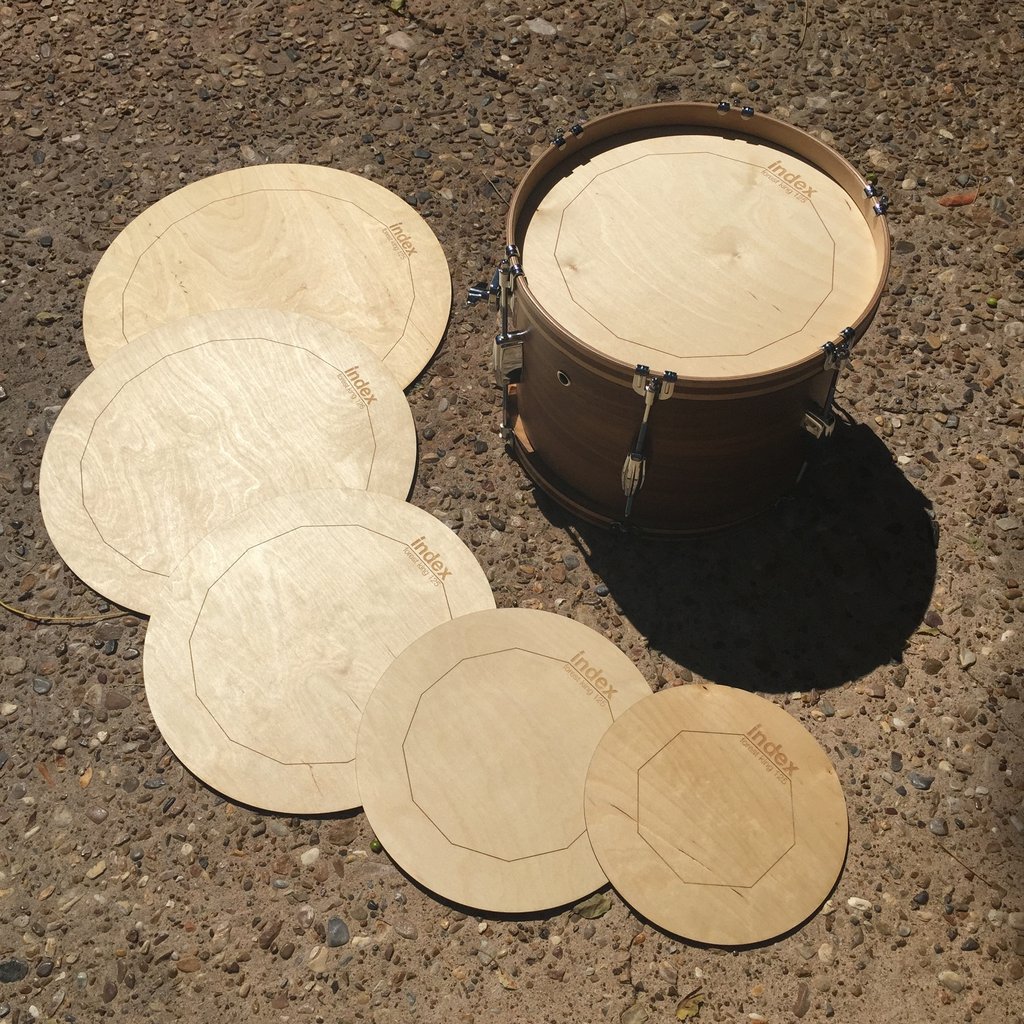 Forest King 125 Drumheads
These heads mount on your existing drum kit, and can be played with the sticks you already own. Brushes and specialty cajon sticks open up the possibilities, and adding a wooden bass head really ties the whole kit together. Mounting is simple, and takes under 3 minutes per drum. It's completely reversible, and won't hurt your kit. It's literally just changing out the heads.
Index Drums call them Forest King 125s because they're 125mil thick, where the traditional head is closer to 10mil. This thickness makes your shells sing in a way you've never heard before, and if used on the reso heads, your toms and bass take on a rich roundness and responsiveness. Like any drumhead, they can break, but this is really only a concern if you're using standard sticks, and even then they're pretty durable. These are a little less responsive than the 100s, but they can be cranked a little higher and are more durable.
The 125s are available from 8" to 16". They're made from Birch Ply, with a cool clean blonde color and minimal grain.
So far, Index Drums have been able to mount the heads on all snares and toms without any trouble. They sit inside of metal triple-flange hoops and sit flush with the edge of wood hoops.
Hear the see the Forest King heads in action here: https://youtu.be/ASIf9jfCCaE
See how to fit the Forest King heads here: https://youtu.be/SA1gnSLXT7o
--
WORLDWIDE SHIPPING IS NOW AVAILABLE AT CHECKOUT.
Please get in touch if you have any problems/queries/questions.