1960's Sonor Teardrop 'Chicago Star K180' Set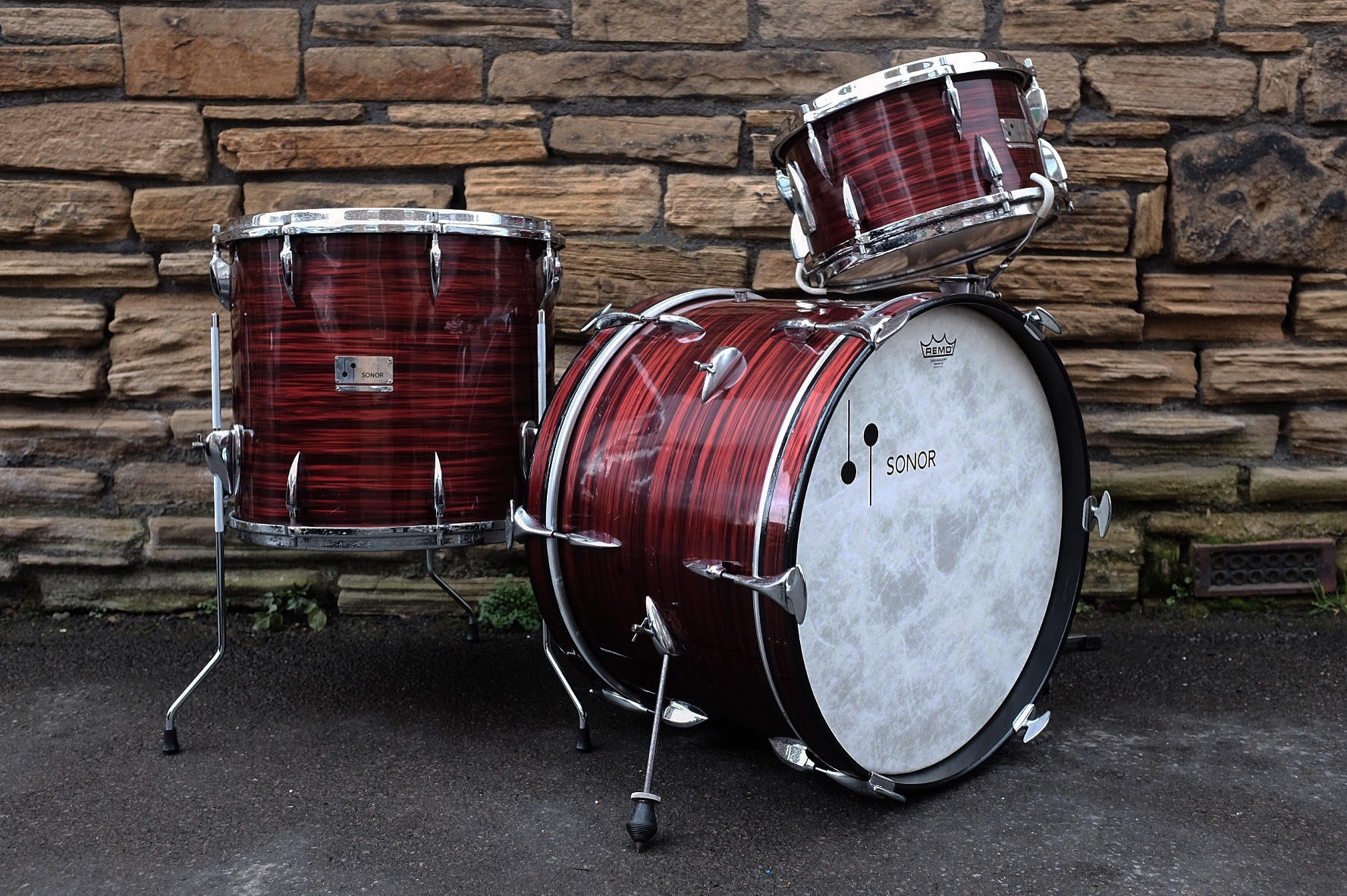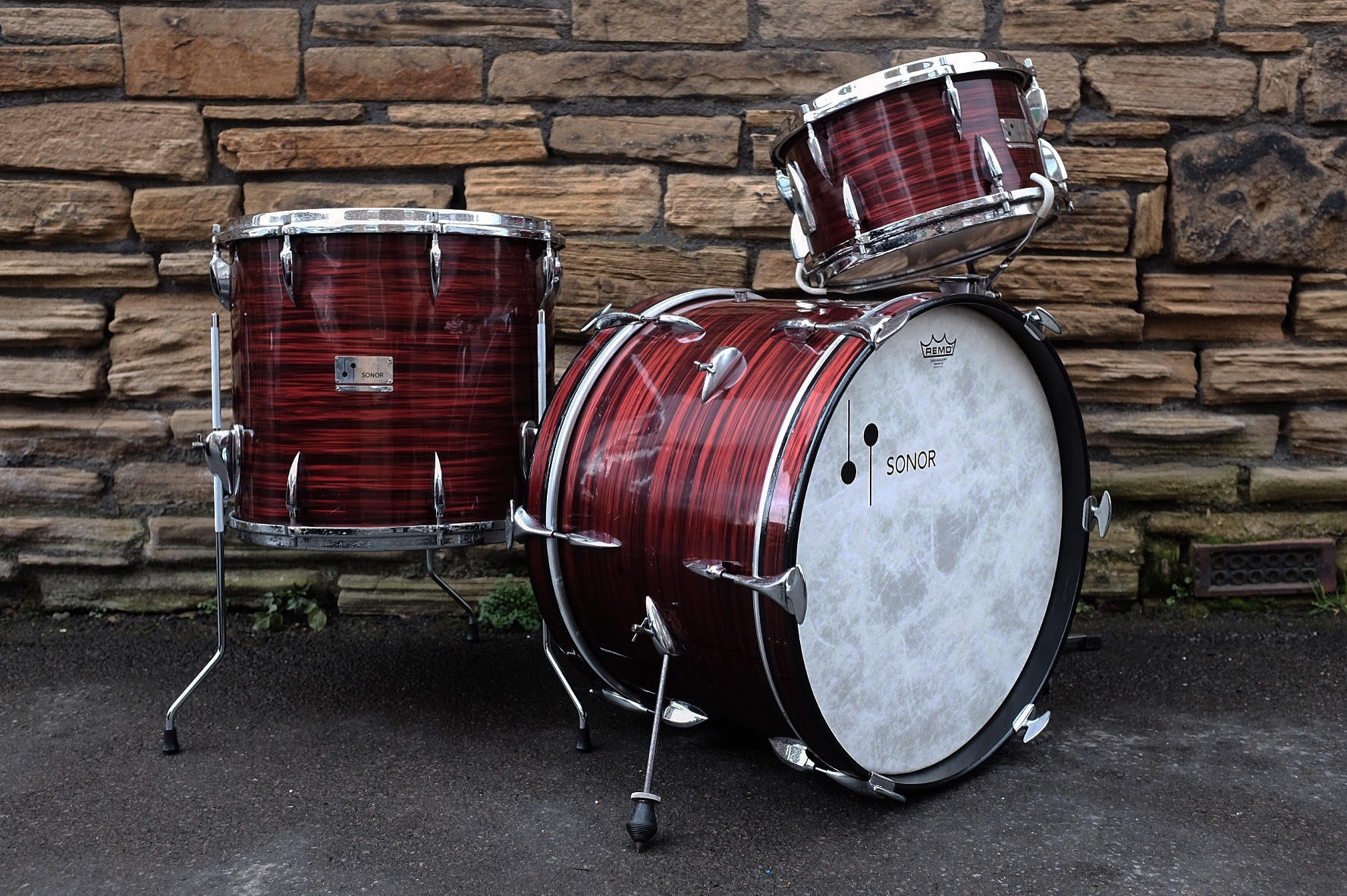 sold out
1960's Sonor Teardrop 'Chicago Star K180' Set
1968 Sonor Teardrop 'Chicago Star K180' set in Red Marble. 3-ply beech with re-rings, sized 20x14", 13x8", 16x15".
The kit has been stripped, cleaned and polished in my workshop and fitted with brand new Remo heads: Vintage Ambassador batter heads on the toms with Clear Ambassador resos, Coated Ambassador kick batter, and Fiberskyn Ambassador reso, finished off with teardrop era style Sonor decal.
The bass drum is stamped 408.
Chrome work, as on many of this era, is pretty worn/pitted, particularly on the tom hoops, but the sound and look makes up for it. There are scratches on all the drums but the wrap has polished up well.
On each spur mount on the kick, there has been damage or extra holes. This has been repaired and extra holes filled and coloured in.
One of the kick hoops is originally from a 60's Beverley, although I'm convinced they are exactly the same, so this goes unnoticed.
Modern Gibraltar floor tom legs.