Late 60s Sonor Teardrop "K180 Chicago Star" in bare beech, 20" 13", 16" - 6-ply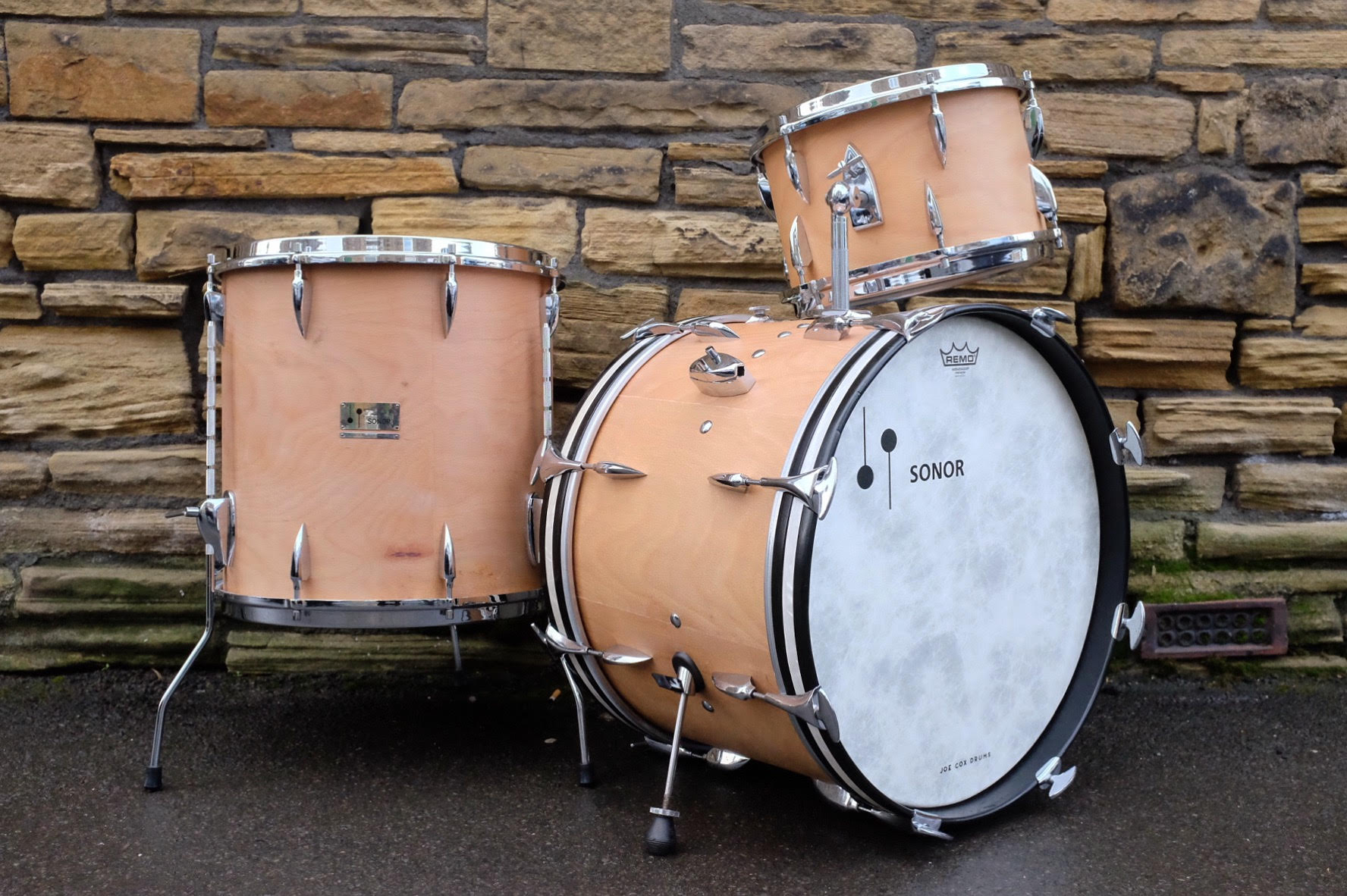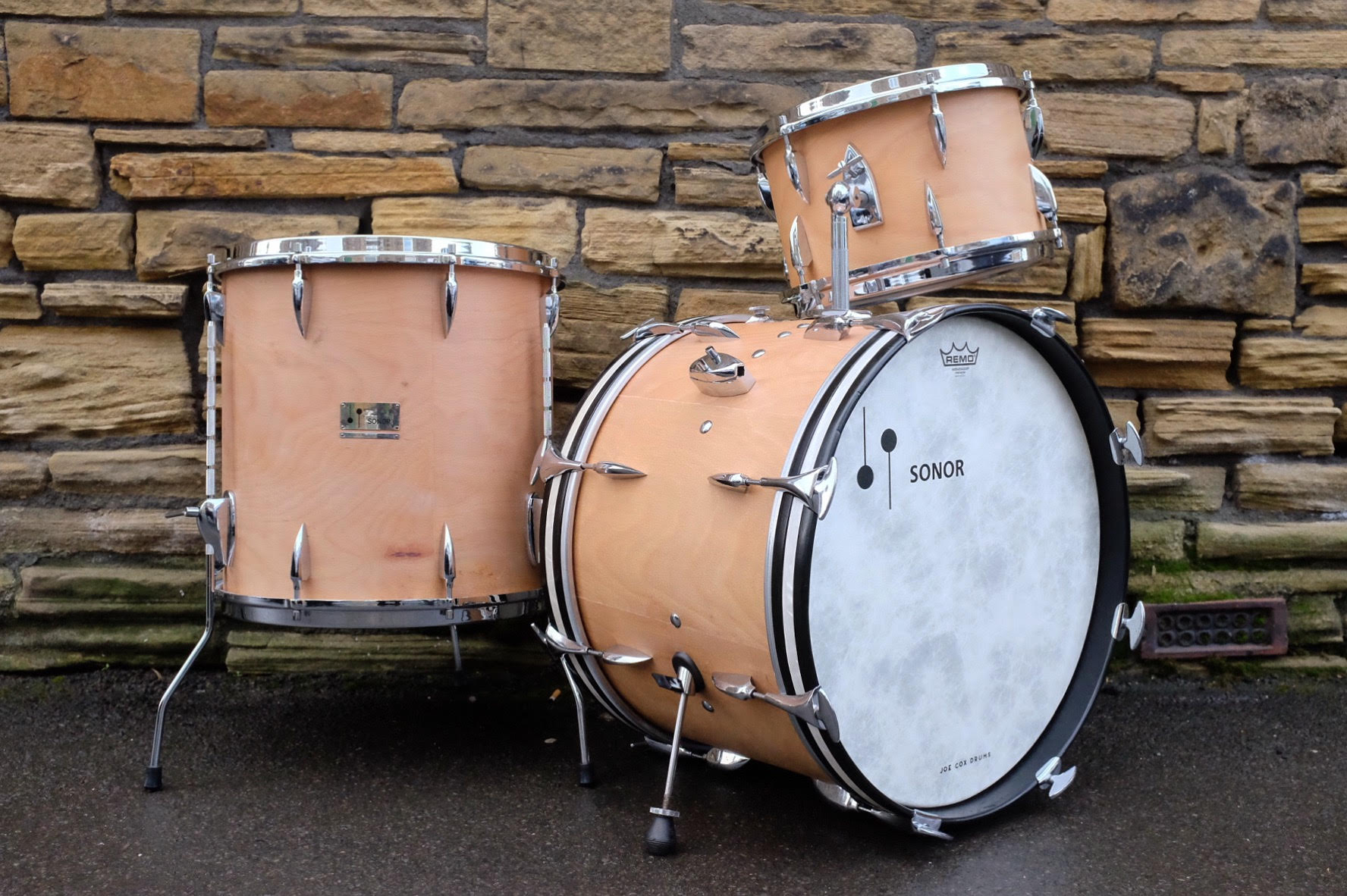 sold out
Late 60s Sonor Teardrop "K180 Chicago Star" in bare beech, 20" 13", 16" - 6-ply
Late 60's Sonor Teardrop "K180 Chicago Star"
sized 20x14", 13x8" and 16x16", 6-ply beech shells
This kit came to me wrapped in original red satin flame ("fire-dance"), but the wrap was in a bad state, so I spent weeks stripping off the wrap and glue, all by hand, to expose the beautiful beech wood beneath, followed by a light waxing.
The kit comes with original spurs, modern floor tom legs and original tom holder.
I have cleaned and polished all of the hardware; the chrome work is really in good shape.
Despite having larger sizes, the shell spec and the shallow 1st tom really do achieve that tuned up bop sound incredibly well. For those unsure, think Gretsch bop and you'll be just about there! These drums sound fantastic.
The drums are all fitted with brand new Remo heads. The toms are fitted with Vintage Ambassador (batter) and Coated Ambassador (reso), and the kick is fitted with Coated Ambassador (batter) and Fiberskyn Ambassador (reso). The FIberskyn has a repro Sonor logo and Joe Cox Drums decal for the cherry on top!
There are no extra holes on the drums. They all have original hardware (apart from the floor tom legs - these are modern). The toms have original dampeners, and the kick has a long double felt strip dampener which is against the batter side, and it's a work of art/engineering! There is a small dink on the bass drum edge. It doesn't seem to cause any issues though.
I have resprayed the original bass drum hoops in black and added some modern white marine pearl. Due to the delicacy of the inlay when off the drum, unfortunately one piece cracked before gluing, and so on the reso side hoop at the bottom there is a very small gap of missing inlay. You cannot see this though.
Due to these drums originally being wrapped, the weren't chosen and matched for their veneer and grain. They are what they are, and whilst they are really beautiful, it's worth noting that there are visible seams and a few marks and ageing on the drums.
A previous owner had painted the interior of the bass drum black. Due to the time taken to strip off the glue on the exterior I didn't choose to also strip the interior as it's not visible with coated heads.
This kit is sold as seen. Please inspect photos as this is a really unique one of a kind kit.
Worldwide shipping is available at checkout.