Early 50s WFL Ludwig 'Swingster Dance' 14x5.5" in Olive Duco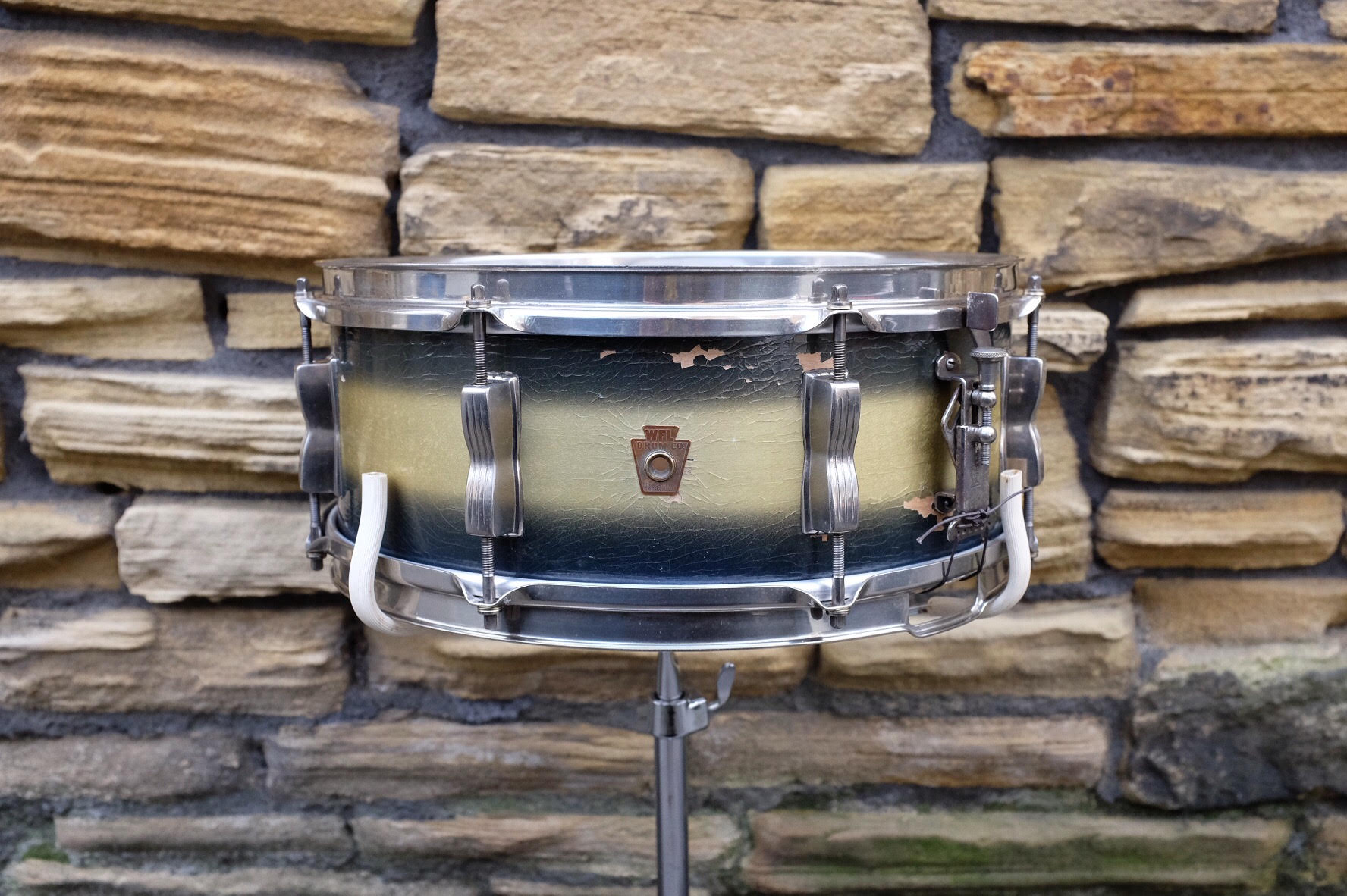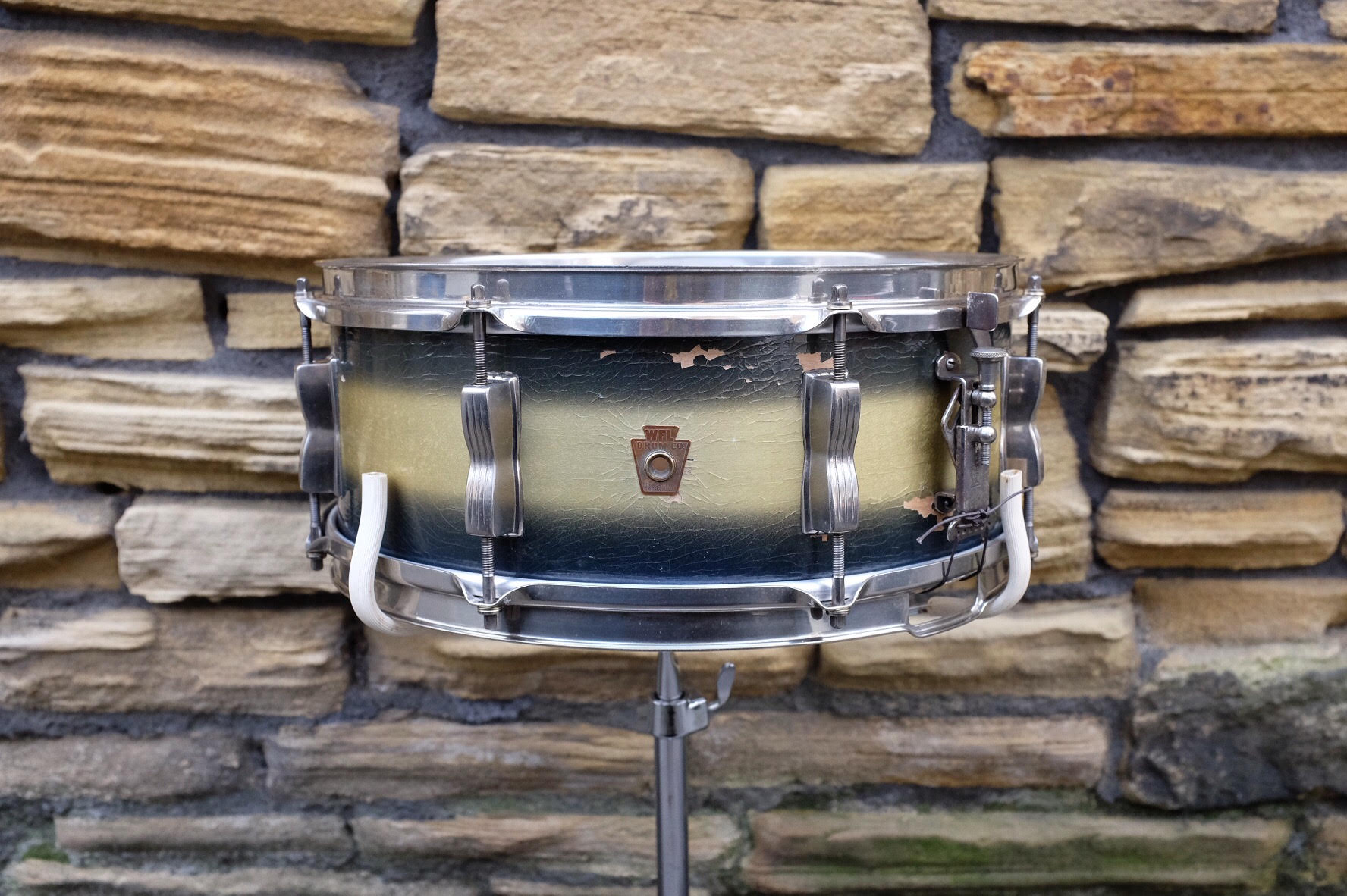 Early 50s WFL Ludwig 'Swingster Dance' 14x5.5" in Olive Duco
Early 1950's WFL 'Swingster Dance' in original Duco finish, sized 14x5.5"
8 lugger, 3-ply mahogany (inner) / poplar / maple (outer) shell with maple reinforcement rings.
Original nickel hardware all round. It is worn but shows it's age with character! There is also the original damper in working condition.
Bearing edges and snare beds have been recut by Richard at Newby Drums, as well as refitting and securing the reinforcement hoops.
As to be expected, there is 'crazing' and cracking of the duco finish. The strainer and butt end show the age worst. These original WFL strainers weren't the smoothest action for turning on and off, but if needed the buyer can swap it out for a P85 or P86 without having to redrill. Same with the butt end, if needed.
I'm not sure of the exact duco finish name, but i've called it Olive Duco.
Freshly stripped, cleaned and polished in my workshop and fitted with brand new Remo heads and Puresound wires.
Ludwig catalog scan from 1953.
Workshop pictures show the bearing edge, and before and after shots of the nickel hardware.
--
WORLDWIDE SHIPPING IS NOW AVAILABLE AT CHECKOUT.
Please get in touch if you have any problems/queries/questions.