1928 Ludwig 'All Round Model' 14x5", Nickel Over Brass (10 lug)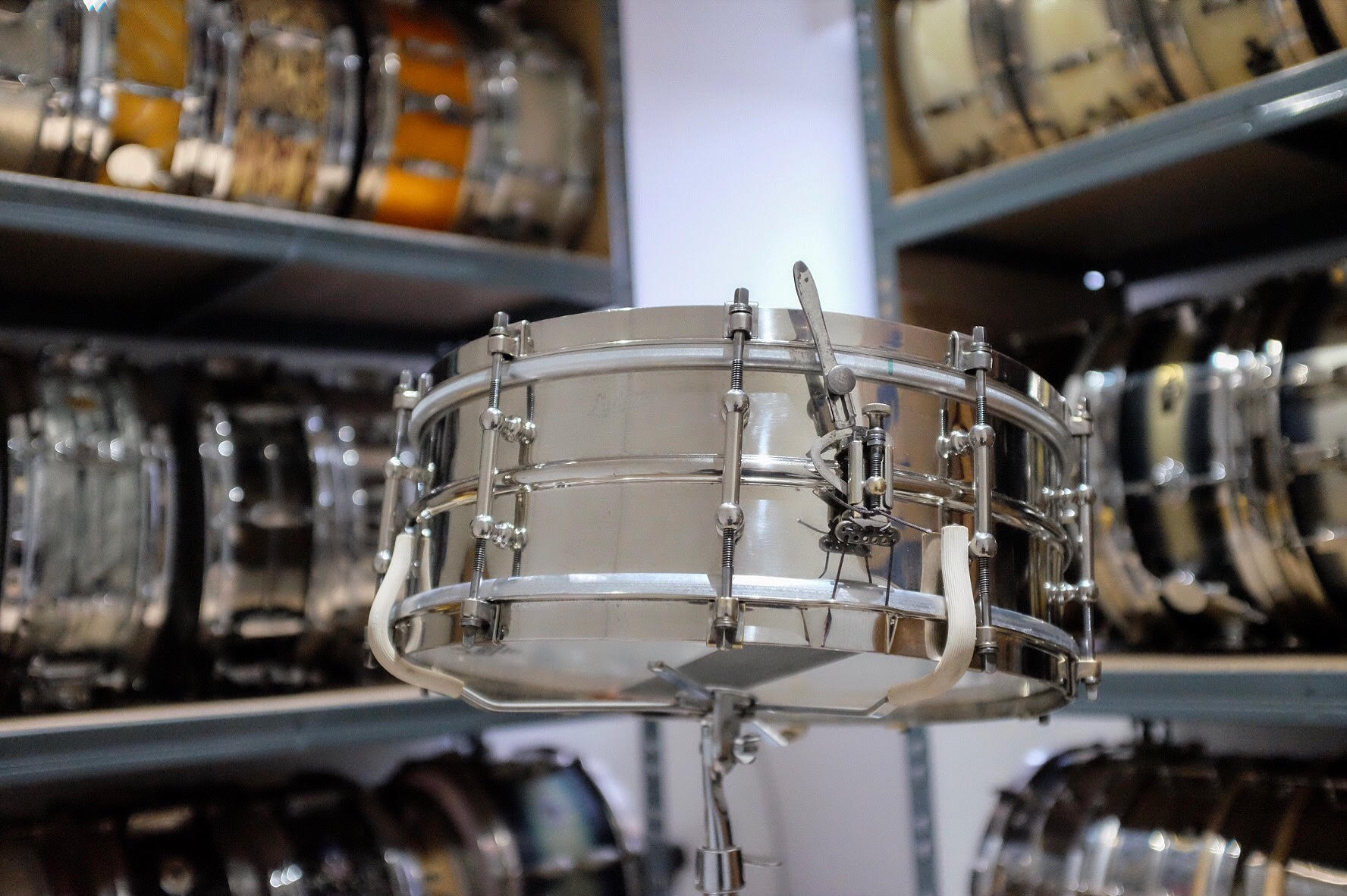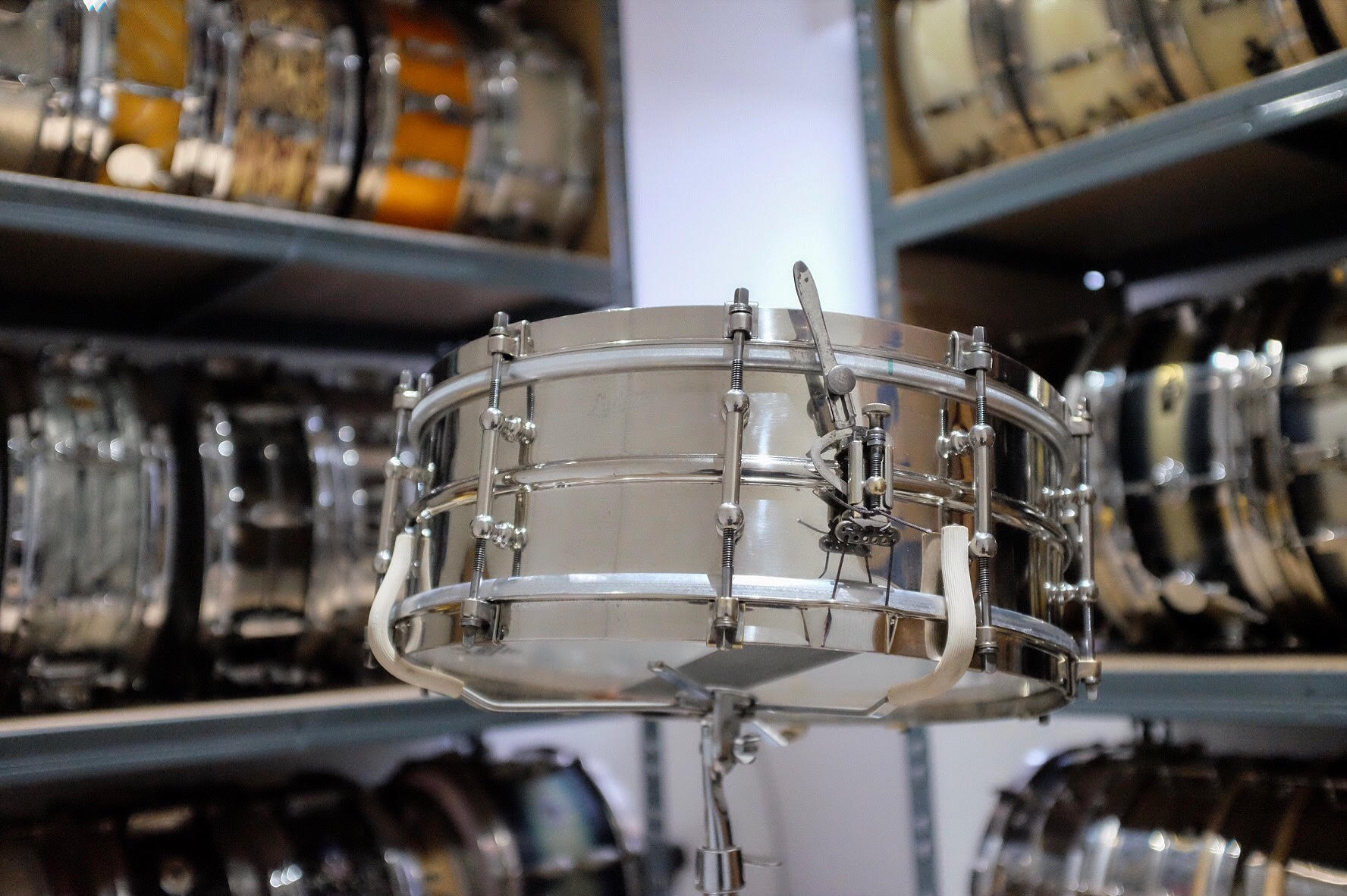 sold out
1928 Ludwig 'All Round Model' 14x5", Nickel Over Brass (10 lug)
1928 Ludwig 'All Round Model' 14x5", Nickel Over Brass (10 lug)
This shell is the same legendary brass shell that made the Ludwig Black Beauty drums famous.
This drum features original hardware and is in pretty remarkable condition. Yes, there are scratches and a few age marks on the shell and hardware but the drum is nearly 90 years old so they are to be expected! One tension rod I believe isn't original.
Factory soldered-back bearing edges and crimped snare beds and engrave stamped Ludwig mark on the shell.
These strainers were my favourite of this era. They lock on unlike some of the other models.
Freshly cleaned up on my bench and fitted with Remo Vintage A, Ambassador snare side and Puresound Custom Pro Steel wires.
The drum sounds incredible, as you'd expect.
Please inspect photos for condition.
Catalog scan from 1928.
Worldwide shipping is available at checkout.