1965 Sonor 'D471' 14x4.5" in Multi-Brilliant Gold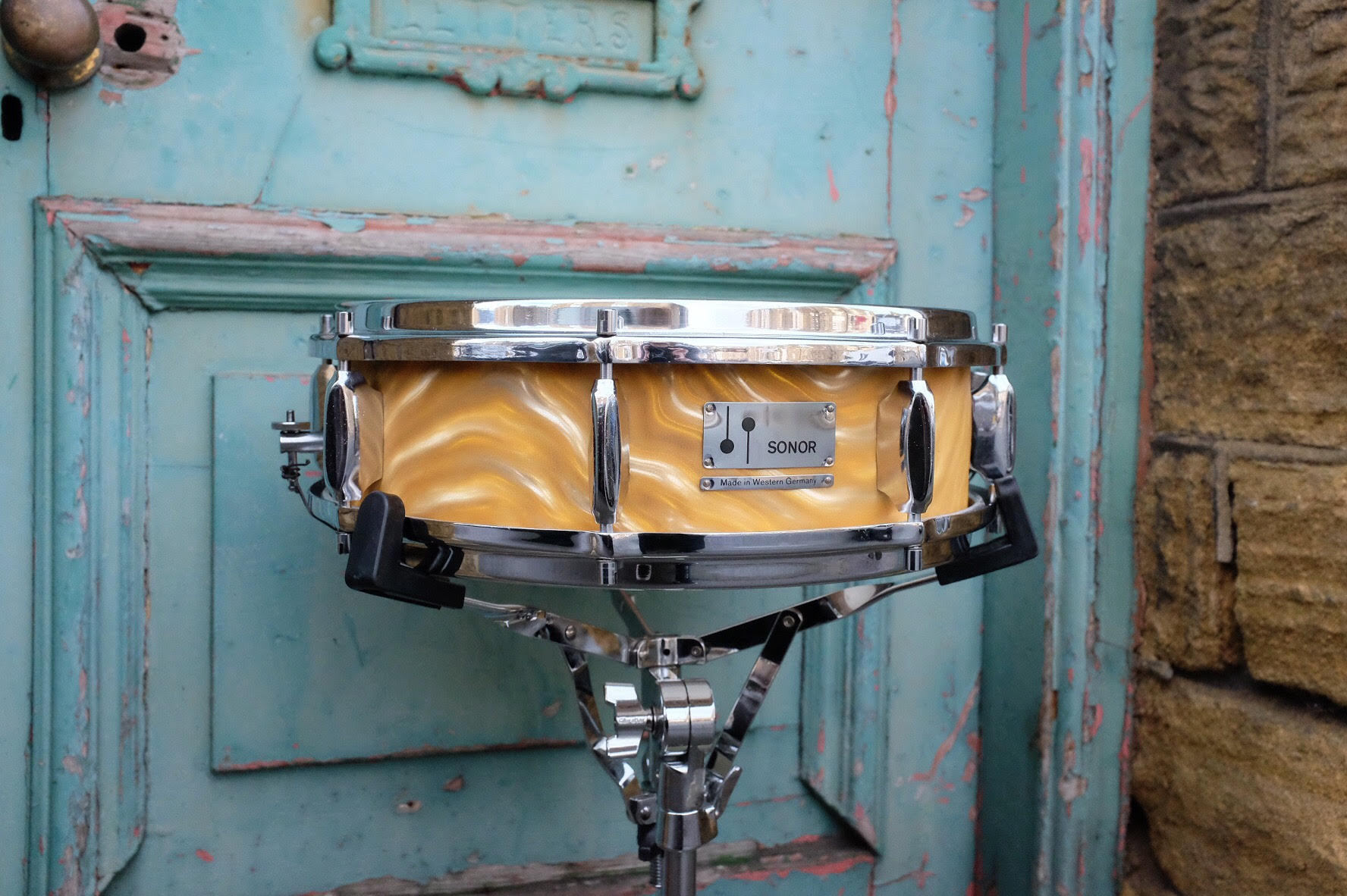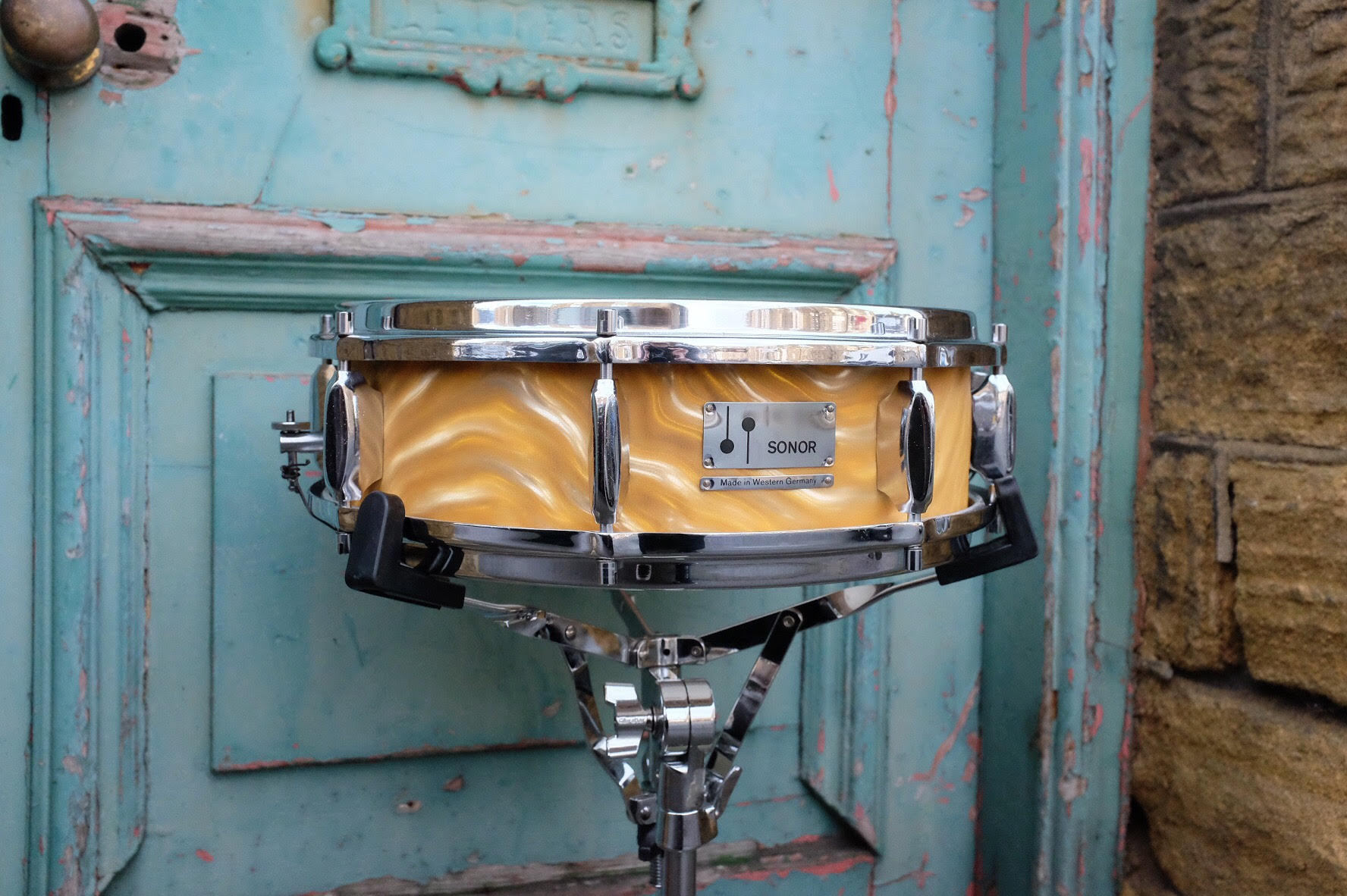 sold out
1965 Sonor 'D471' 14x4.5" in Multi-Brilliant Gold
1965 Sonor Teardrop era 'D471' 14x4.5" in Multi-Brilliant Gold
6-ply beech shell with all original strainer & butt, tension rods, hoops, two-point contact muffler etc.
This model snare is one of my favourite piccolo snares out there. They crank up great with a lot of crack, but still have a nice amount of body to suit lower tunings too.
Strainer still has cap on it but the butt end is missing the nut to stop the butt end adjuster coming off if you loosened it too much.
The drum has been freshly cleaned in my workshop and fitted with Remo Vintage A and Ambassador snare side heads with Puresound wires.
Worldwide shipping is available at checkout.