1928 Ludwig 'Dance Model' 14x4", 10 lug, Nickel Over Brass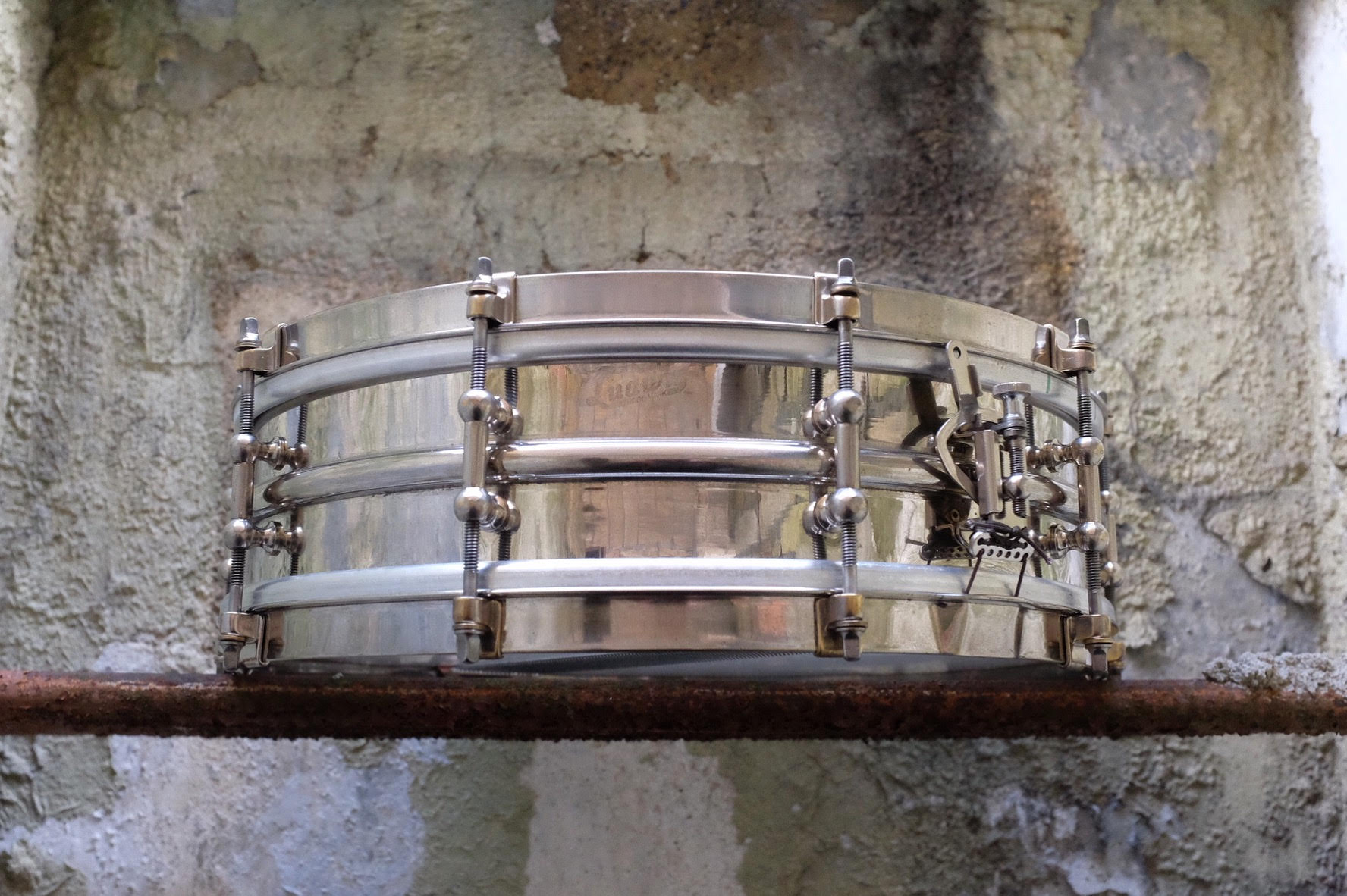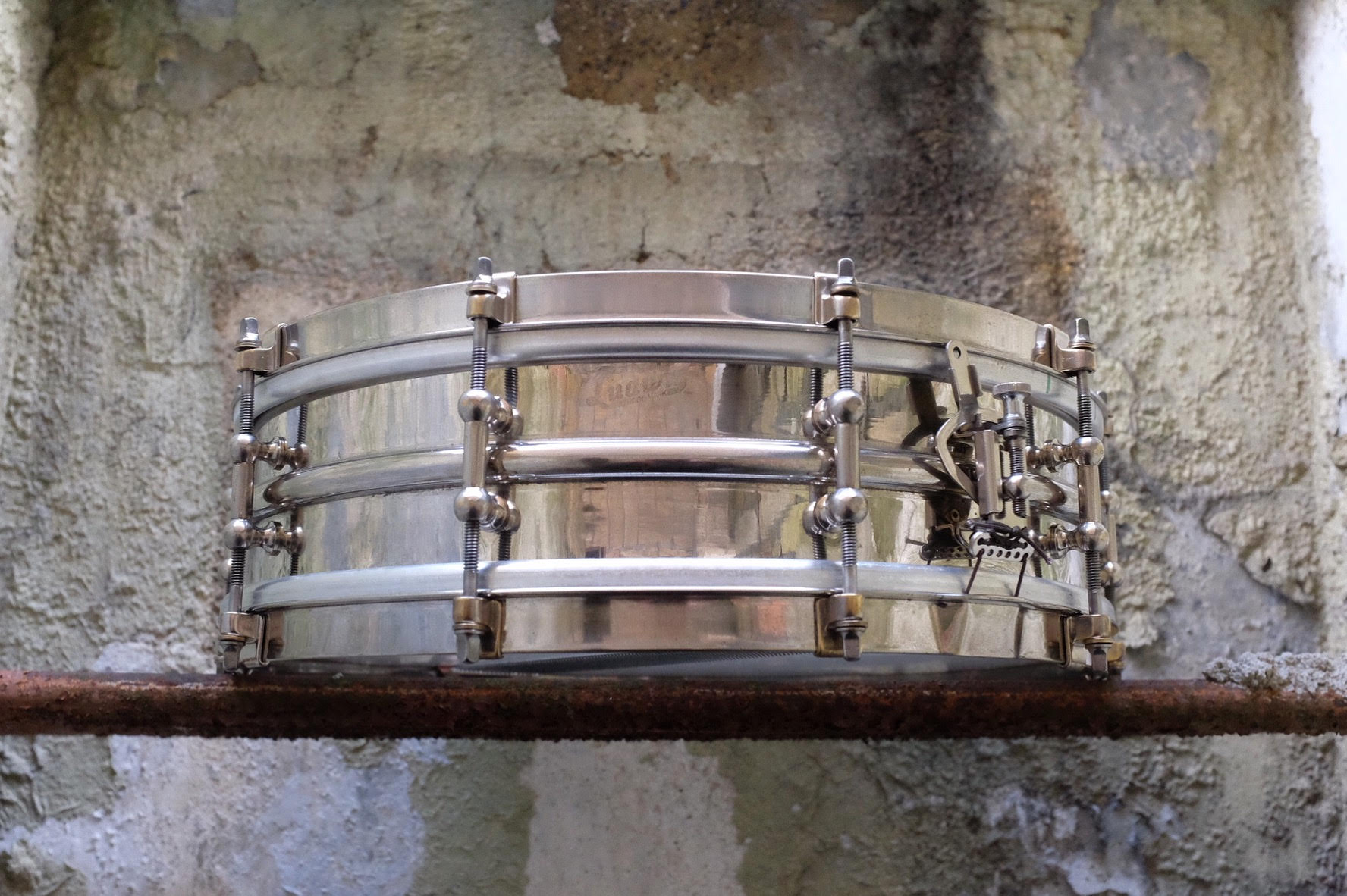 sold out
1928 Ludwig 'Dance Model' 14x4", 10 lug, Nickel Over Brass
1928 Ludwig 'Dance Model' Nickel over Brass, 14x4", 10 lug
This shell is the same legendary brass shell that made the Ludwig Black Beauty drums famous. This is the seldom seen 4" version.
This drum features original hardware and is in pretty remarkable condition. Yes, there are scratches and a few age marks on the shell and hardware but the drum is nearly 90 years old!
One tension rod I don't believe to be original. The tension rod claws look to have perhaps lost their plating and almost look a little golder than the rest of the hardware.
Please inspect photos for condition.
Factory soldered-back bearing edges and crimped snare beds. The engrave stamped Ludwig mark on the shell looks to have been almost done twice, with a fainted version just to the left of the main mark. Some collectors would love that feature as it shows the handcrafted detail on these drums.
The strainer is missing the extender lever but still functions as it should. These strainers were my favourite of this era. They lock on unlike some of the other models. I also think the strainer top part isn't the same age as the rest as it doesn't look to be aged nickel as the rest of the strainer. Regardless it works as it should and you can barely tell. It is stamped L, for Ludwig.
Freshly cleaned up on my bench and fitted with Remo Vintage A, Ambassador snare side and Puresound Custom Pro Steel 20 wires.
The drum sounds incredible, as you'd expect.
Catalog scan from 1928.
Worldwide shipping available at checkout.