Early 1940's Slingerland Radio King Hollywood Ace Swing Model 14x7"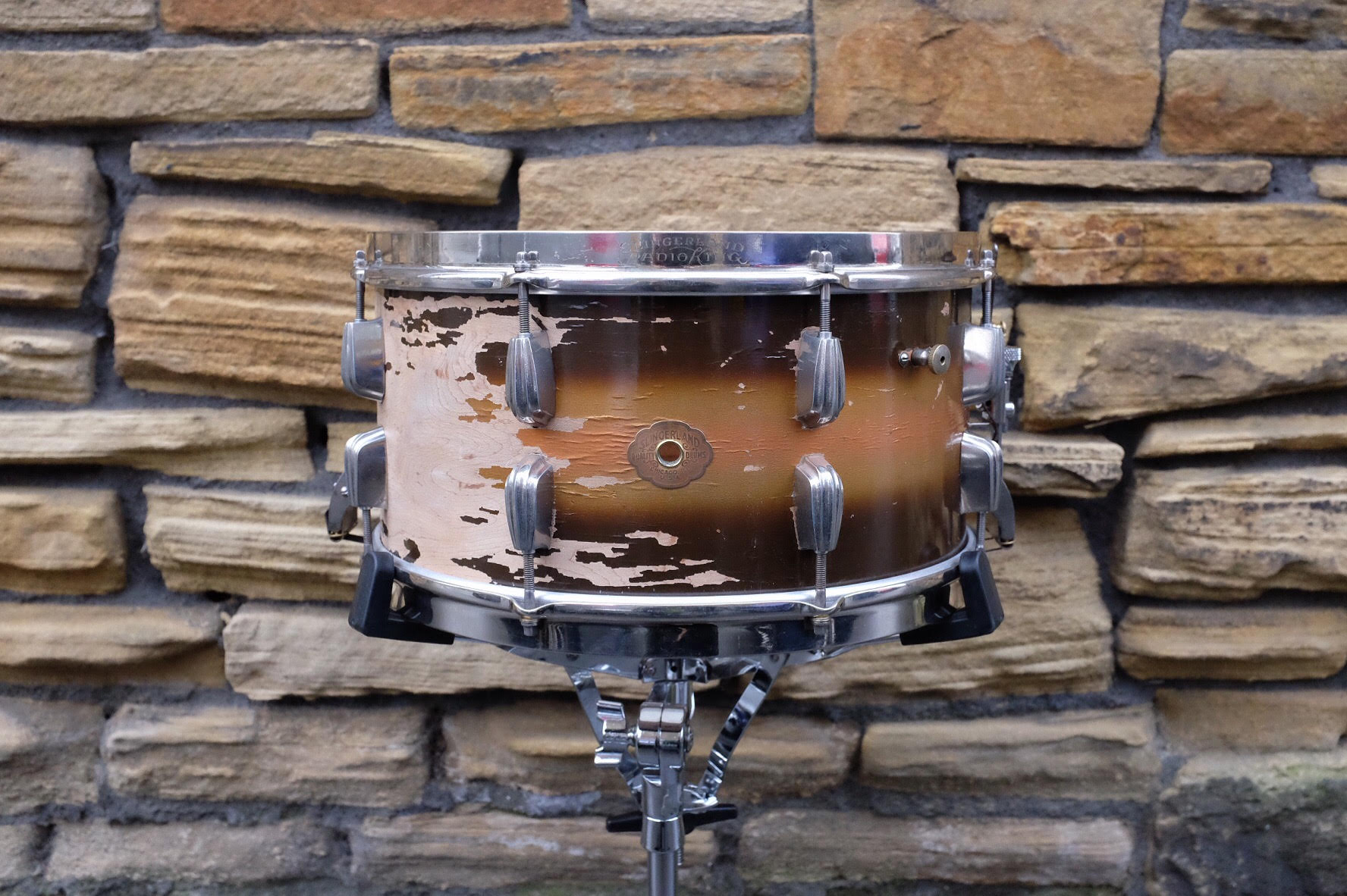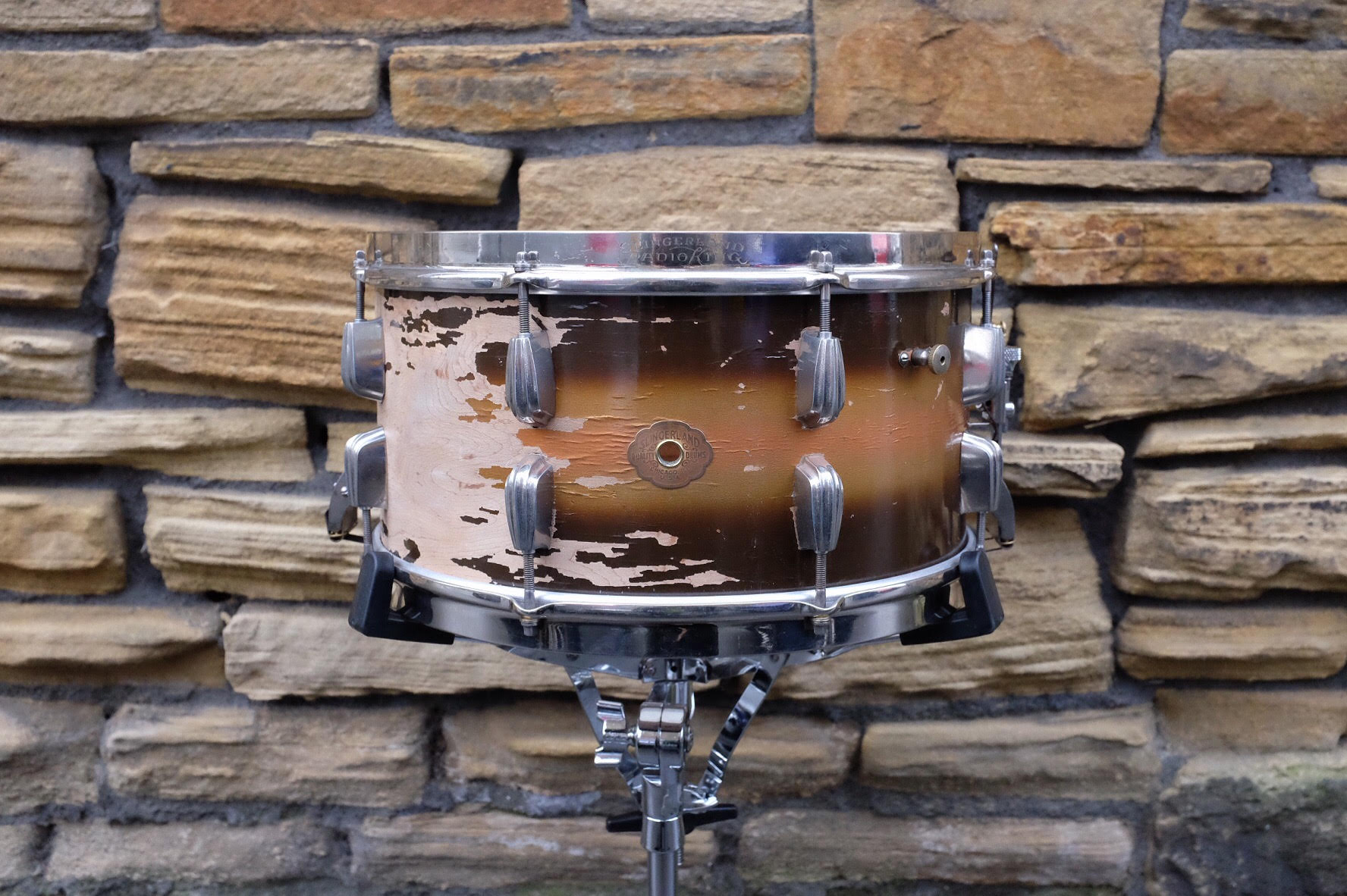 sold out
Early 1940's Slingerland Radio King Hollywood Ace Swing Model 14x7"
Early 1940's Slingerland Hollywood Ace Swing Model Radio King.
14x7", solid maple shell with reinforcing rings. Nickel over brass hardware. Original duco finish and internal damper.
This drum has come back to me after the original buyer has had to unfortunately sell a bunch of gear due to relocation. I stripped cleaned and polished this drum in February 2017. It has brand new Remo heads and Puresound wires fitted.
These drums really do need no introduction.
The drum came to me from Wood & Weather Drum Co in America. The shell was getting thrown out and was saved by Joey of W&W from a burn pile. I intended to get the drum as close to originality as possible. I have fitted it out with period correct hardware but part of the strainer mechanism is chrome rather than nickel although this goes unnoticed unless you know.
It's a common occurrence with solid shell Radio King's, but it's worth mentioning, that Remo heads are a bit tight, but do go on. Some say Aquarian and Evans 360 heads fit better. There are little gaps in the re-inforcing rings and some of the lug screws/lugs have threaded so I have securely changed these. There are a few tension rod washers that aren't matching, but obviously work as they should.
The 'Second Tan & Brass Cloud Chicago' badge dates the drum at 1937-1943, but the catalog scan that matches is from 1940.
Worldwide shipping is available at checkout.