1964 Ludwig 402 Supraphonic 14x6.5"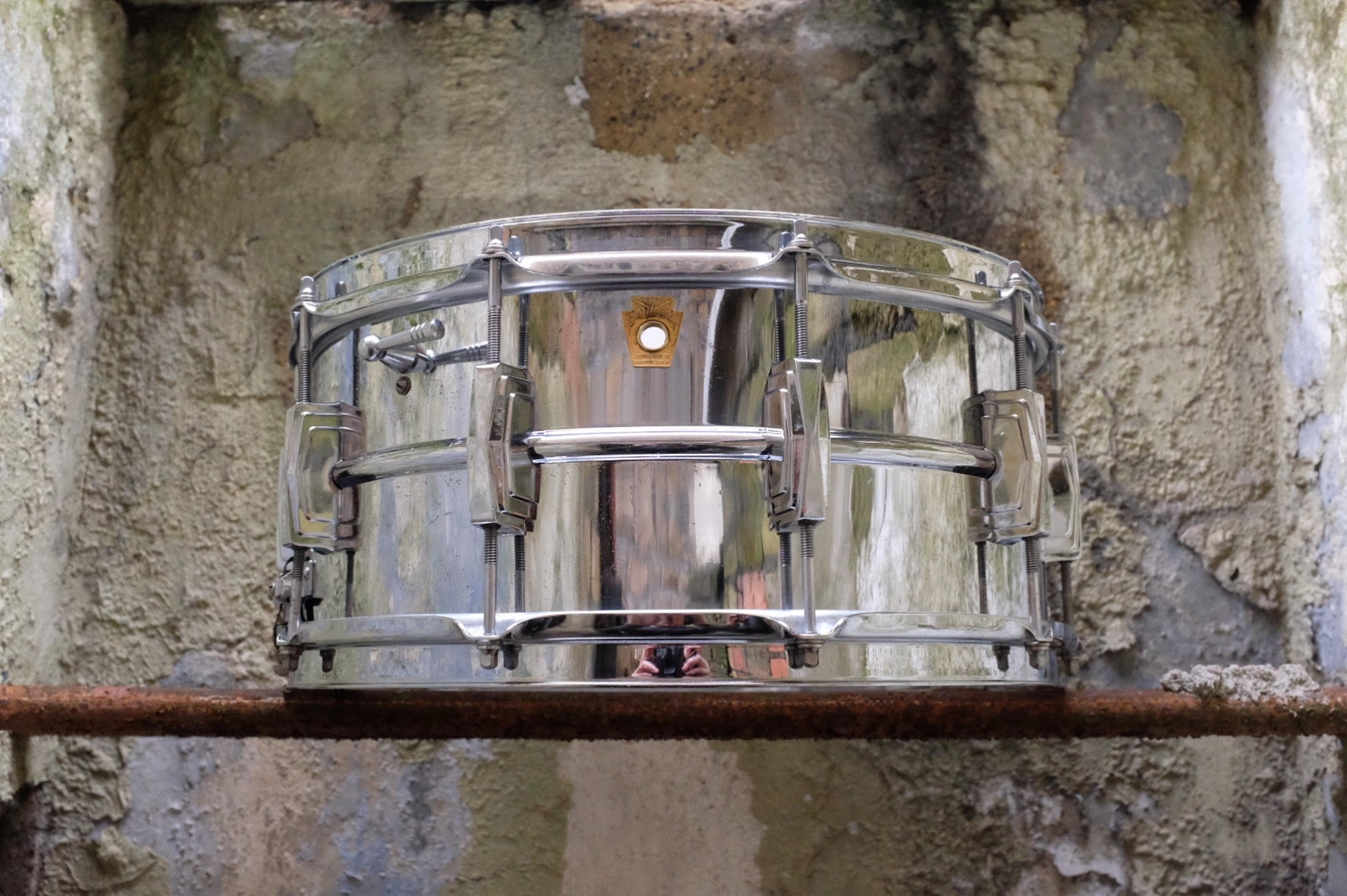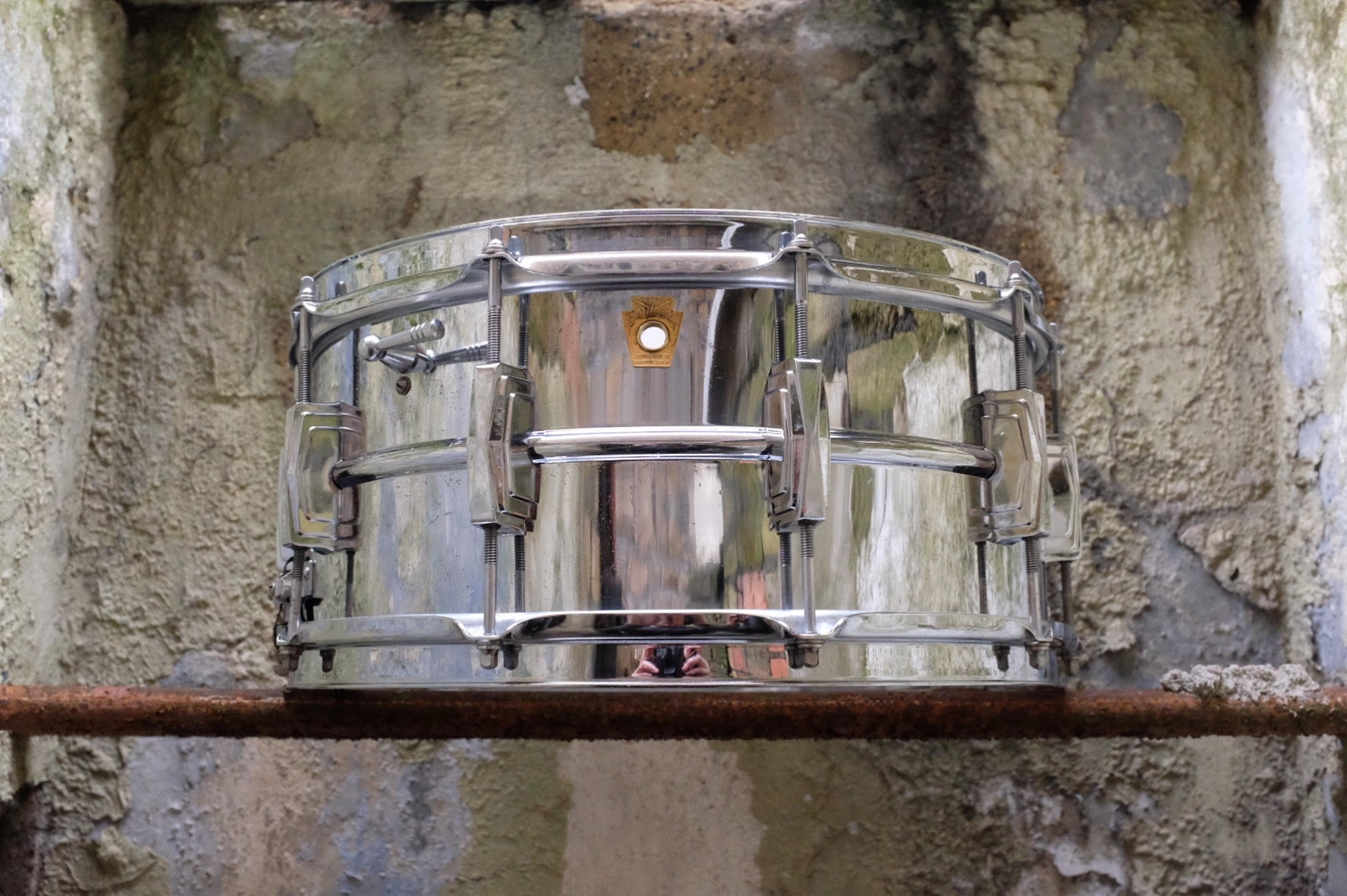 sold out
1964 Ludwig 402 Supraphonic 14x6.5"
1964 Ludwig 402 Supraphonic 14x6.5"
Serial number: 29797, dating it at 1964.
The legendary 402 snare. John Bonham later put the 70's 402's into the limelight which still gives them the legacy that they still rightfully deserve today. This drum however is the scarcer 60's example which are really not often seen.
Original hoops, red felt dampener with baseball bat adjuster, P83 strainer and butt.
There is a school's name engraved into the shell which reads: 'NORTHGATE SCHOOL DISTRICT'. It is only really visible up close, and is at the reso side of the drum tucked under a tension rod and near to the strainer. There are scratches to the shell, but no flaking chrome, only markings of pitting. Not all tension rods match. There is a slight mark on the batter edge, but this doesn't seem to affect anything. Please see photos to determine overall condition.
The drum looks remarkable and really does sing. It needs to be played!
Freshly stripped, cleaned and polished in my workshop in February 2018. Fitted with brand new Remo heads and Puresound wires.
Worldwide shipping is available at checkout.