July 1938 Leedy 'Broadway Standard' 14x5" Solid Maple in White Marine Pearl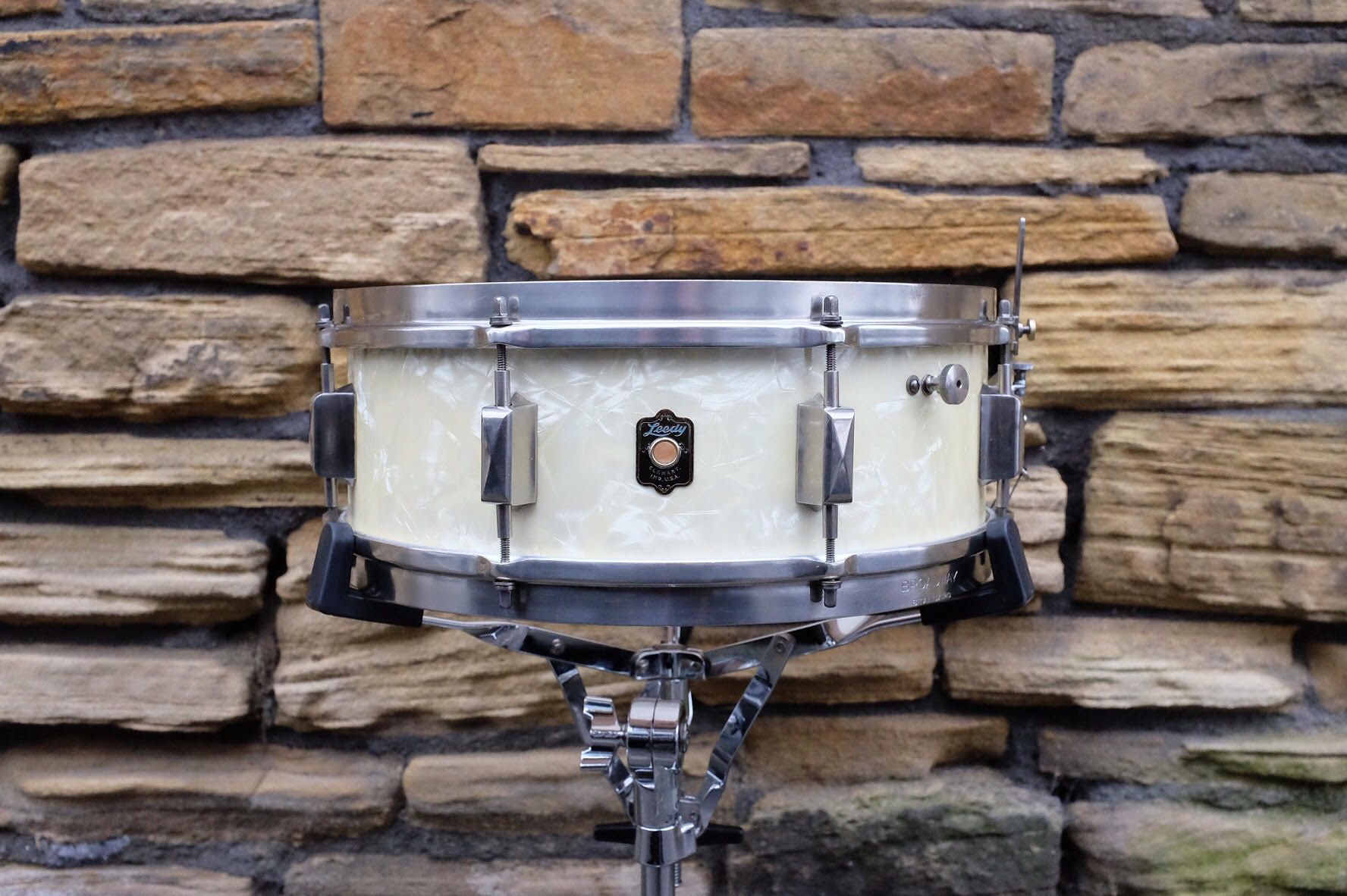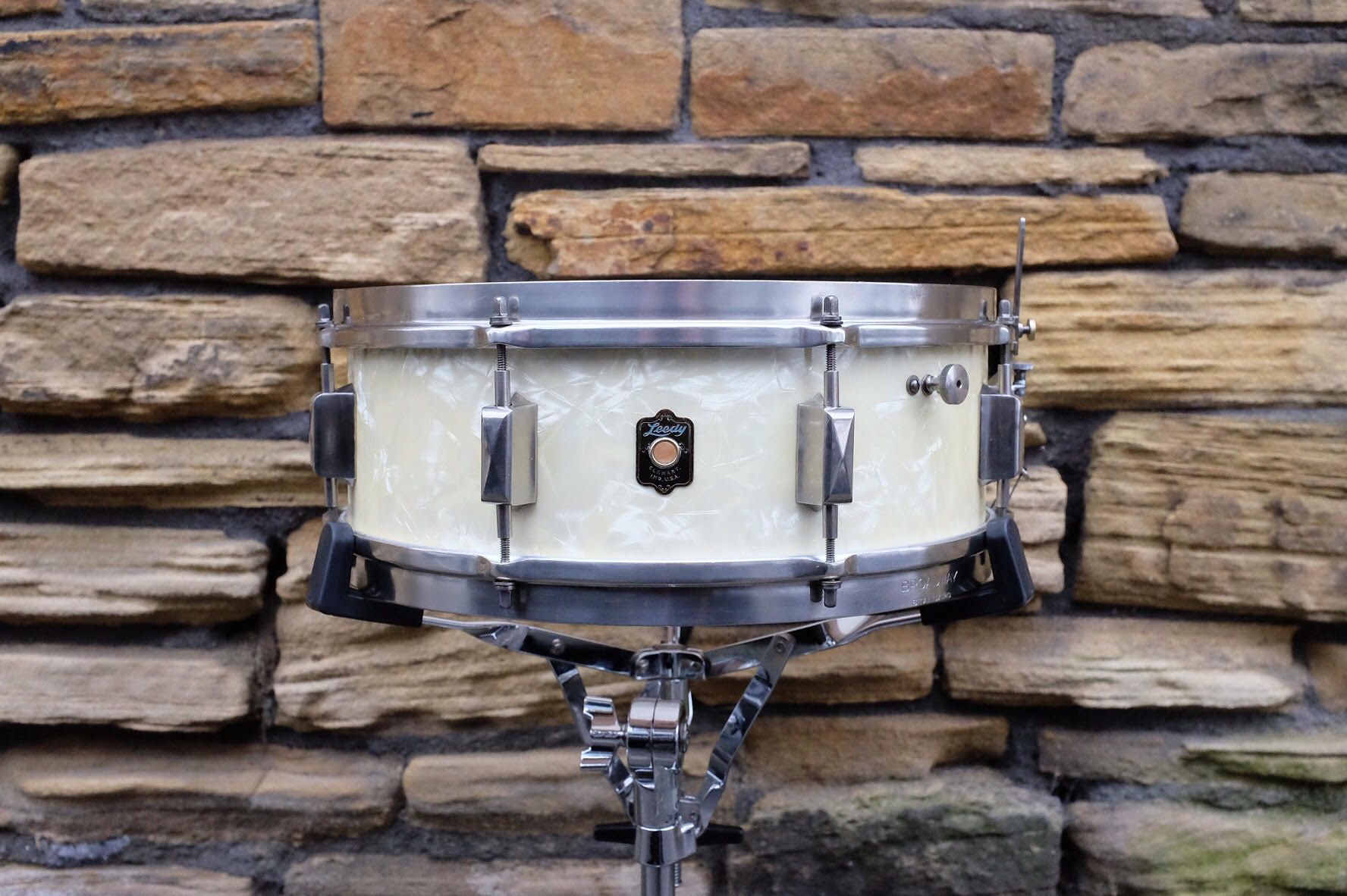 sold out
July 1938 Leedy 'Broadway Standard' 14x5" Solid Maple in White Marine Pearl
July 1938 Leedy 'Broadway Standard' 14x5" Solid Maple in original White Marine Pearl
Solid 1-ply maple shell with maple rerings with nickel over brass hardware.
Date stamped 3807 = July 1938. Engraved 'Broadway Standard' bottom hoop.
Hardware is clean but isn't the shinest nickel hardware I've had in. It almost seems to have mellowed in with the yellowing on the wrap, which as you can see on the pics, is more yellow in patches. I suspect this is due to light exposure on one side. Luckily it's on the backside of the drum so the badge side looks nicer.
The damper knob and mounting screws are present but no internal parts of the damper are present. There is one unoriginal tension rod.
Strainer, remarkably has the extender piece and a previous owner has enlarged some of the cord holes on the strainer end for ease of threading in cord. Bizarrely, a previous owner has also stripped the internal coating, I can't see why this would cause an issue, but it does explain why the date stamp looks the way it does as they have clearly stripped around it.
These drums are incredibly crisp and are better made than the desirable Slingerland Radio King solid maple shells that everyone craves for.
This exact drum actually belonged to the marvellous Steve White who is famous for drumming for Paul Weller and The Style Council amongst others. The previous owner had a letter of authentication made up signed by Steve, so I can also include that in the sale of the drum.
Freshly stripped, cleaned and polished in my workshop and fitted with brand new Remo heads and Puresound wires.
Worldwide is shipping is available at checkout.